CLEAN

TREAT

SPF

HYDRATE

EXFOLIATE
Regular price
Rs. 299.00
Sale price
Rs. 249.00
Unit price
per
Coming Soon
Rivona Naturals Beetroot Lip Scrub Gently Exfoliates Dry And Chapped Lips. Infused with Niacinamide, it helps your skin achieve even tone, texture and nourishment.
Dermatologically Tested

Cruelty Free

Paraben Free

Phthalate Free

No Harmful Chemicals
Share
View full details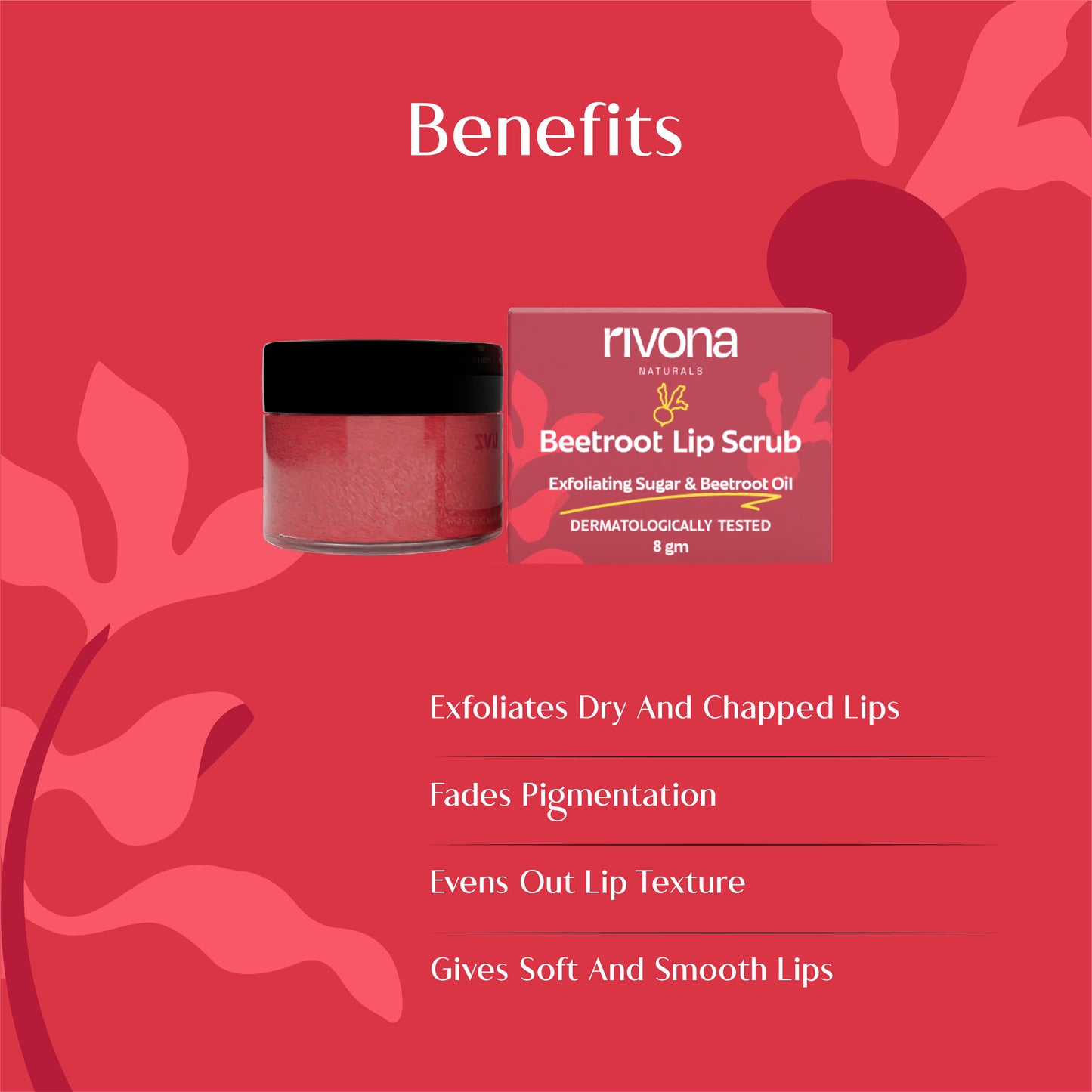 Exfoliates and removes dead skin cells from the lips, leaving them smooth and soft. It also acts as a natural emollient, locking in moisture and protecting the lips from dryness.

Beeswax

Exfoliates dead skin cells, promoting smoother & softer lips.

Sugar

Also known as vitamin B3, it helps improve the texture and appearance of the lips enhancing the natural moisture barrier of the lips.

Niacinamide

Adds a natural pinkish tint to the lips, giving them a rosy, healthy appearance. Beetroot extract is rich in antioxidants, vitamins, and minerals that help nourish and revitalize the lips.

Beetroot Extract

Hydrates and conditions the lips, keeping them soft and supple. Jojoba oil is similar in composition to the natural oils produced by the skin, making it easily absorbed and providing long-lasting moisture.

 Jojoba Oil

Moisturizes and hydrates the lips, providing essential fatty acids and vitamins. It helps to nourish and soothe dry, chapped lips, promoting overall lip health.

 Avocado Butter
How will it help your lip?
Exfoliates dead skin cells and promotes healthy and smooth lips.
Boosts hydration and soothes redness and inflammation.
Reduces hyperpigmentation.
Moisturizes and provides relief to peeling skin.
Leaves lips feeling soft, supple, and kissable.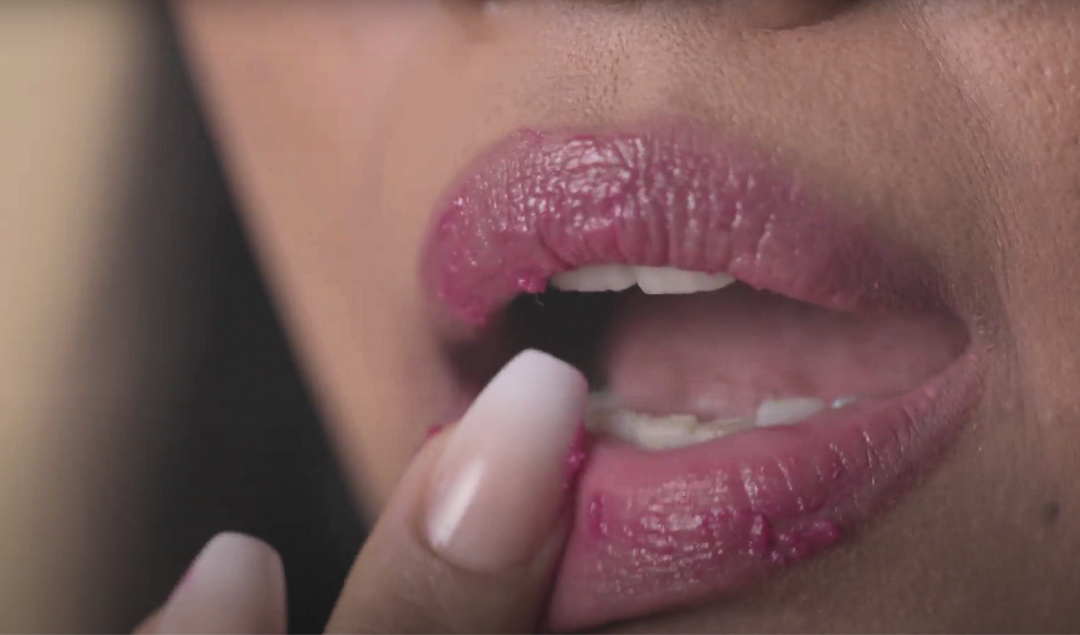 Who is it for?
Anyone looking to exfoliate and moisturize their lips. Those with dry or chapped lips. Individuals with hyperpigmentation or inflammation on
their lips.
Step 1

Take a small amount of beetroot lip scrub on your fingertip.

Step 2

Gently rub the scrub on your lips in circular motions for about a minute.
Rinse off the scrub with lukewarm water.

Step 3

Complete your lip care routine with Beetroot Lip Balm.
Removes dead skin cells and promotes smoother, softer lips with a touch of natural beetroot Color.