CLEAN

TREAT

SPF

HYDRATE

EXFOLIATE
Regular price
Rs. 449.00
Sale price
Rs. 315.00
Unit price
per
Coming Soon
Rivona Naturals Aloe Vera Shower Gel Contains Vitamin E Beads That Gently Exfoliate And Nourish The Skin. Enjoy the Refreshing and Calming Fragrance While Indulging In the Luxurious Lather of This Shower Gel.
Dermatologically Tested

Cruelty Free

Paraben Free

Silicone Free

Phthalate Free

Vegan

pH Balanced

No Harmful Chemicals
Share
View full details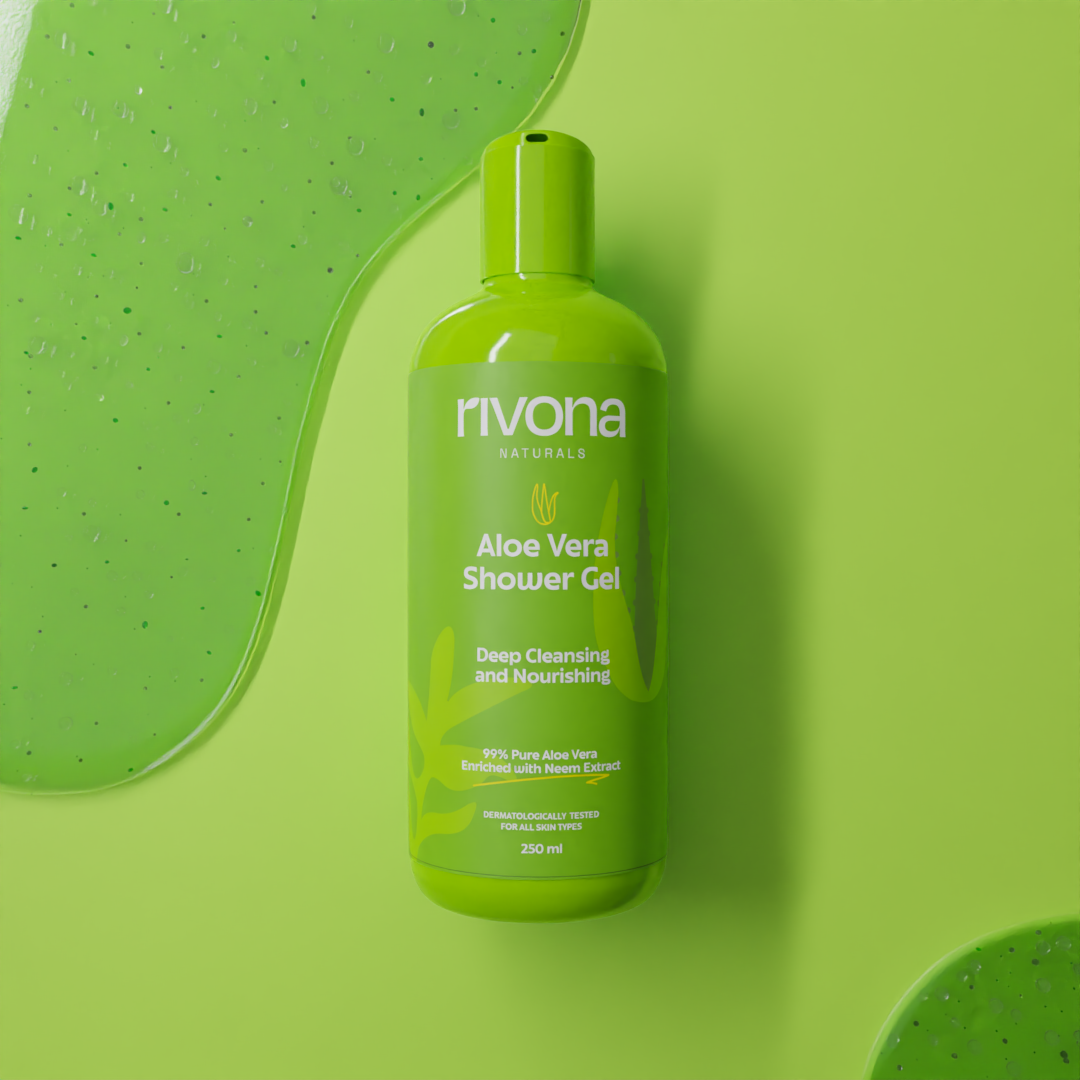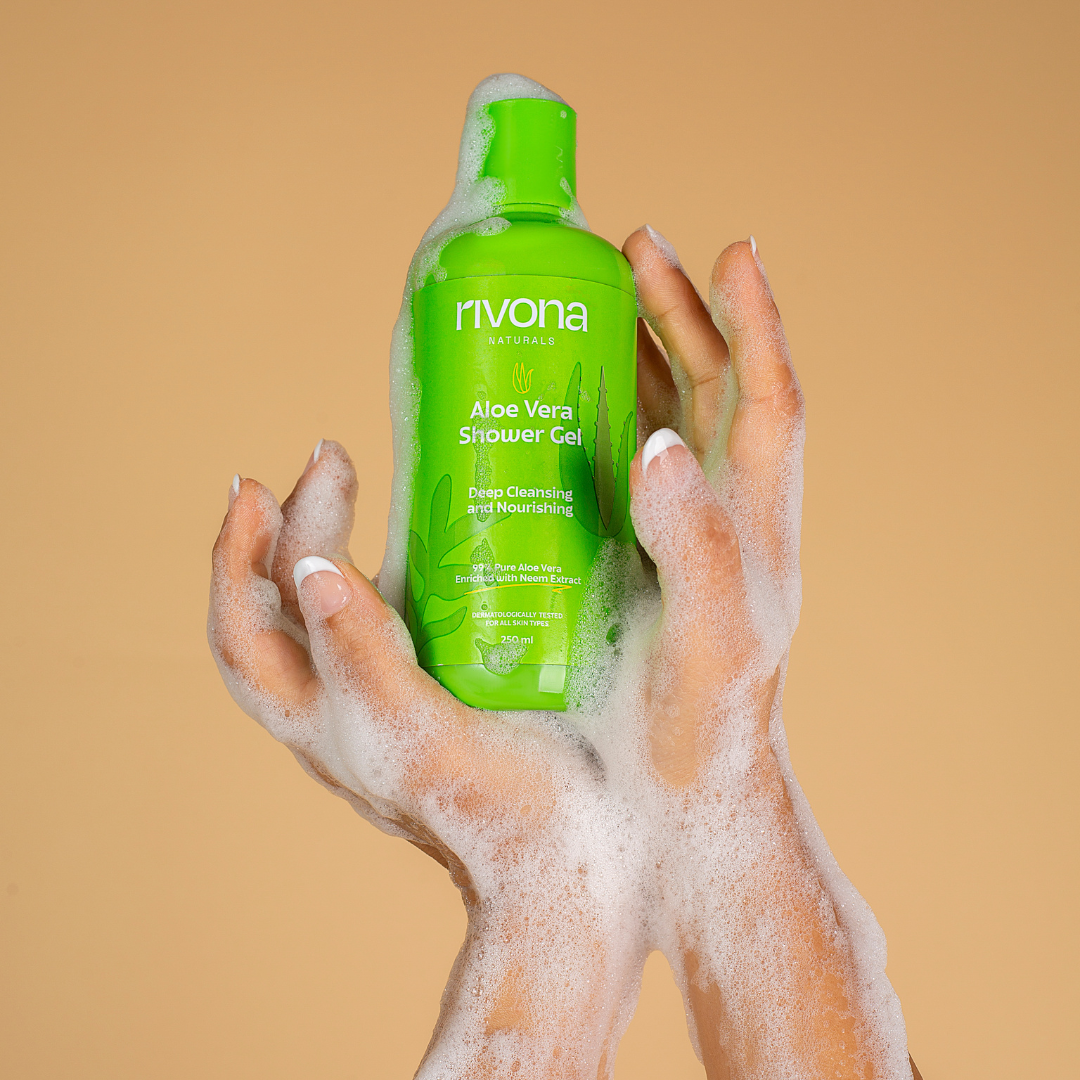 What is it made of?
This shower gel is made with 100% natural and organic ingredients, including pure aloe vera extract, glycerin, and coconut oil. Aloe vera is known for its healing properties and helps to soothe, moisturize, and protect the skin. Glycerin isa natural humectant that helps to lock in moisture, while coconut oil is a rich source of antioxidants that nourish and protect the skin from free radicals.
Hydrates and soothes the skin, promotes healing, and has anti-inflammatory properties.

Aloe Vera 99% Pure Extract

Purifies and detoxifies the skin, helps treat acne and blemishes, and has antimicrobial properties.

Neem Extract

Provides a soothing and hydrating experience, promoting healthier looking skin and leaving it supple and refreshing.

Vitamin E beeds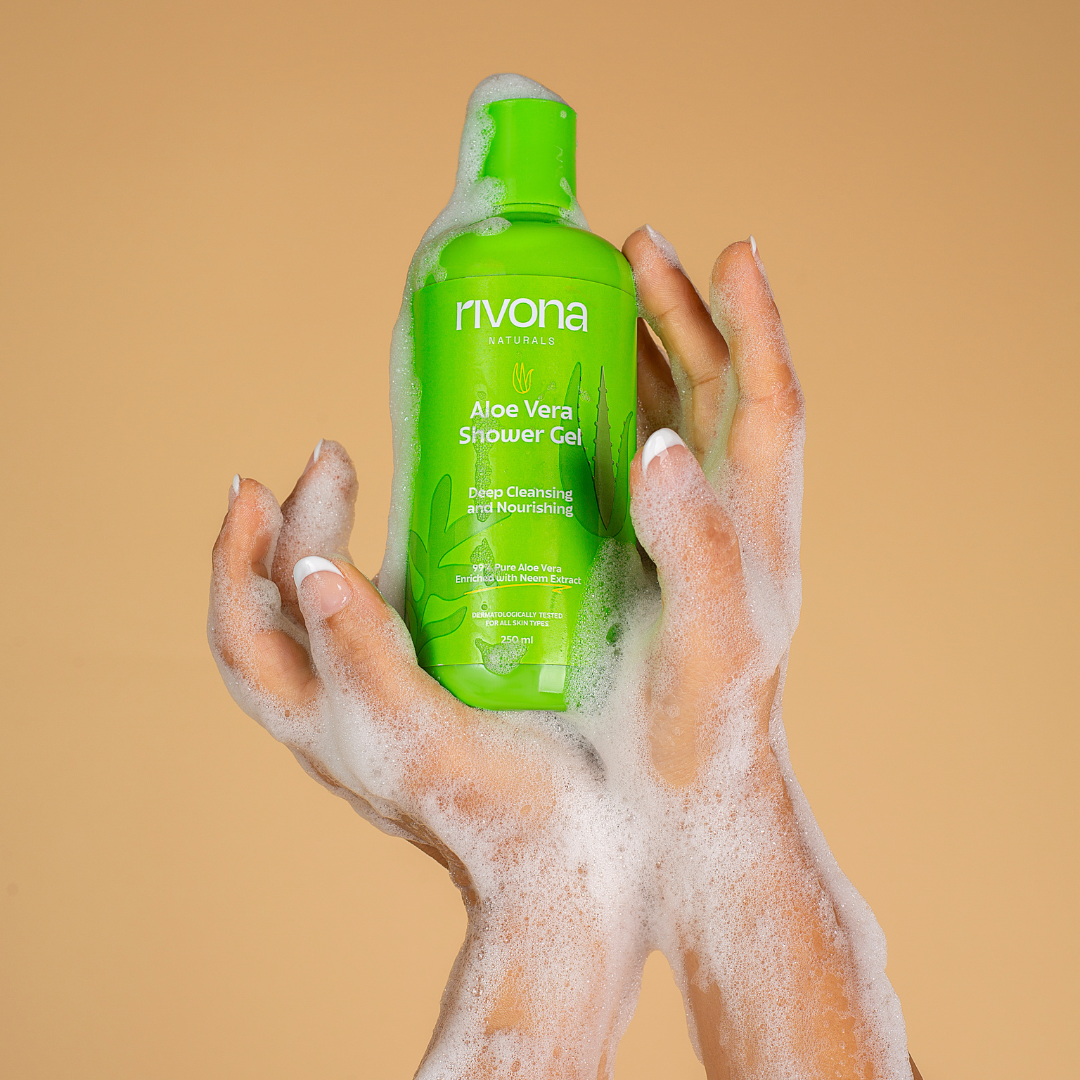 How will it help your skin?
Rivona's Aloe Vera Shower Gel is a blessing for those with dry and sensitive skin.
It gently cleanses the skin without stripping it of its natural oils, leaving it soft, supple and hydrated.
Aloe vera is known for its soothing properties, making this shower gel perfect for those with skin irritation, inflammation or sunburn.
With regular use, you will notice a visible improvement in the texture and appearance of your skin.
Who is it for?
Rivona's Aloe Vera Shower Gel is suitable for all skin types, especially those with dry and sensitive skin.
It is free from harsh chemicals, parabens, sulphates, and artificial fragrances, making it safe and gentle for daily use.
Step 1

Wet your body in the shower.

Step 2

Take a sufficient amount of the shower gel and lather it onto your body and let the goodness of Aloe Vera and Vitamin E beeds do the magic with the skin.

Step 3

Gently massage to create a rich lather& rinse thoroughly with water.