CLEAN

TREAT

SPF

HYDRATE

EXFOLIATE
Regular price
Rs. 1,044.00
Regular price
Rs. 1,099.00
Sale price
Rs. 1,044.00
Unit price
per
Coming Soon
1) Rivona Naturals  Keratin Therapy Shampoo 250ml
2) Rivona Naturals  Keratin Therapy Conditioner 250ml
Cruelty-Free

Paraben Free

Silicon Free

Vegan

Phyhalate Free

PH Balanced

No Harmful Chemicals

Derma Tested
Share
View full details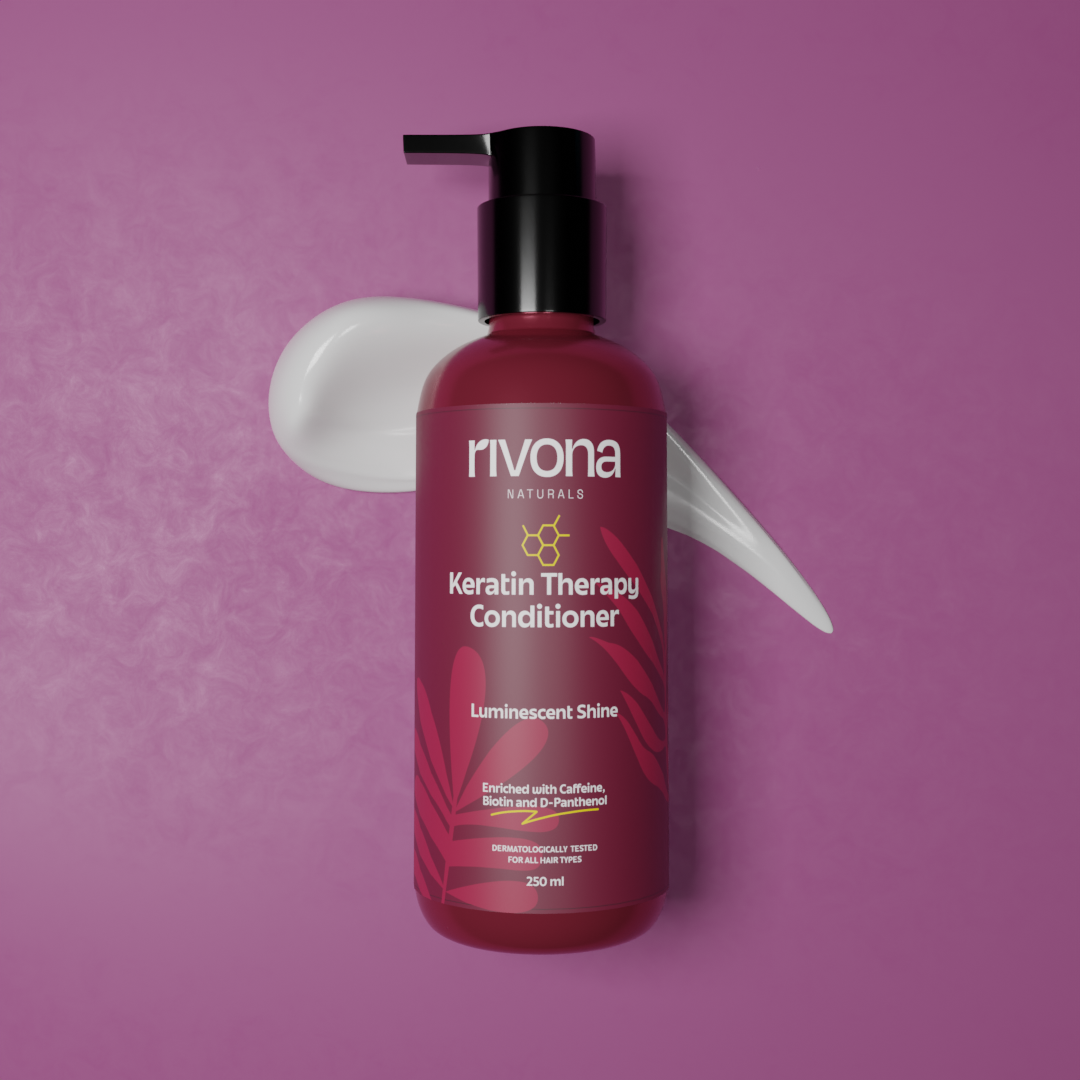 Repairs and strengthens damaged hair, improves elasticity, and reduces breakage.

Hydrolyzed keratin Protein

Improves hair texture, adds volume and shine, and helps protect against damage.

Hydrolyzed Soy Protein

Nourishes and hydrates the hair, promotes shine, and helps repair damage.

Argan Oil

Stimulates hair follicles, promotes hair growth, and helps reduce hair loss.

Caffeine

Conditions and strengthens the hair, helps reduce frizz, and adds shine.

Olive Oil Peg-7 Esters

Improves the quality through the required nourishment and thereby providing lustrous shine

Biotin

Strengthens and nourishes the hair, improves hair texture, and adds shine.

Avocado Oil
Who is it for?
Rivona Natural's Keratin Therapy Shampoo & Conditioner Combo Is Specially Formulated for Individuals with Damaged, Dry, Or Frizzy Hair. If Your Hair Has Been Exposed to Heat Styling, Chemical Treatments, Or Environmental Stressors, This Combo Is Designed to Restore and Repair It. Enriched with Keratin, A Protein That Strengthens Hair Strands, These Products Help to Reduce Breakage, Improve Hair Texture, And Leave the Hair Smoother, Shinier, And More Manageable.
Step 1

Wet your hair completely with lukewarm water.
Take enough Keratin Therapy Shampoo and massage it gently into your scalp, working it into a luxurious lather. Ensure the shampoo reaches your hair roots and scalp for effective cleansing.

Step 2

Rinse off the shampoo thoroughly and apply Keratin Therapy Conditioner to your damp hair, focusing on the lengths and ends.

Step 3

Leave the conditioner on for a few minutes to allow the keratin to penetrate and repair your hair. Rinse off with water.