CLEAN

TREAT

SPF

HYDRATE

EXFOLIATE
Regular price
Rs. 699.00
Sale price
Rs. 660.00
Unit price
per
Coming Soon
1) Rivona Naturals Honey & Saffron Face Wash 100 ml
2) Rivona Naturals Honey & Saffron Face Cream 50GM
Cruelty-Free

Paraben Free

Silicon Free

Vegan

Phyhalate Free

PH Balanced

No Harmful Chemicals

Derma Tested
Share
View full details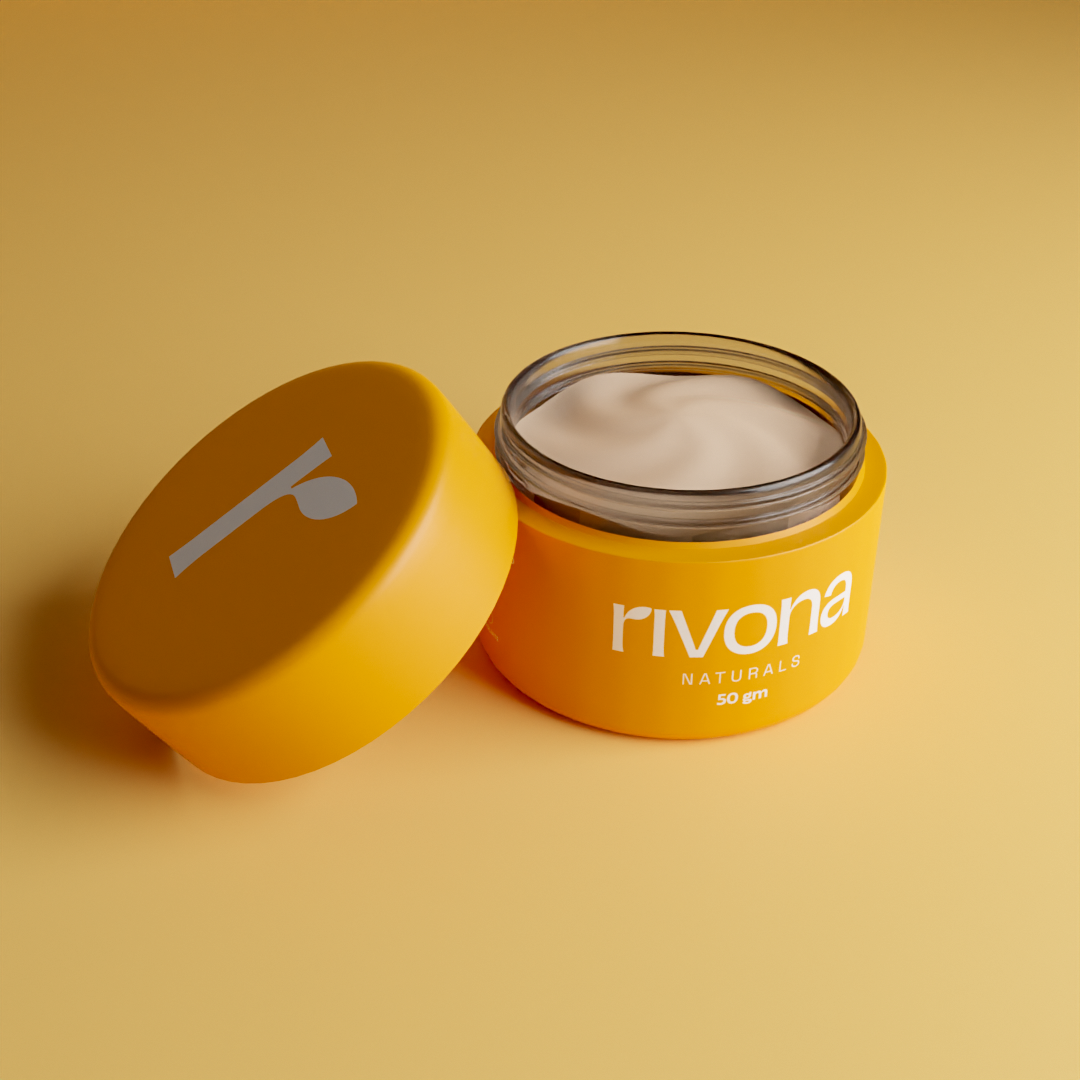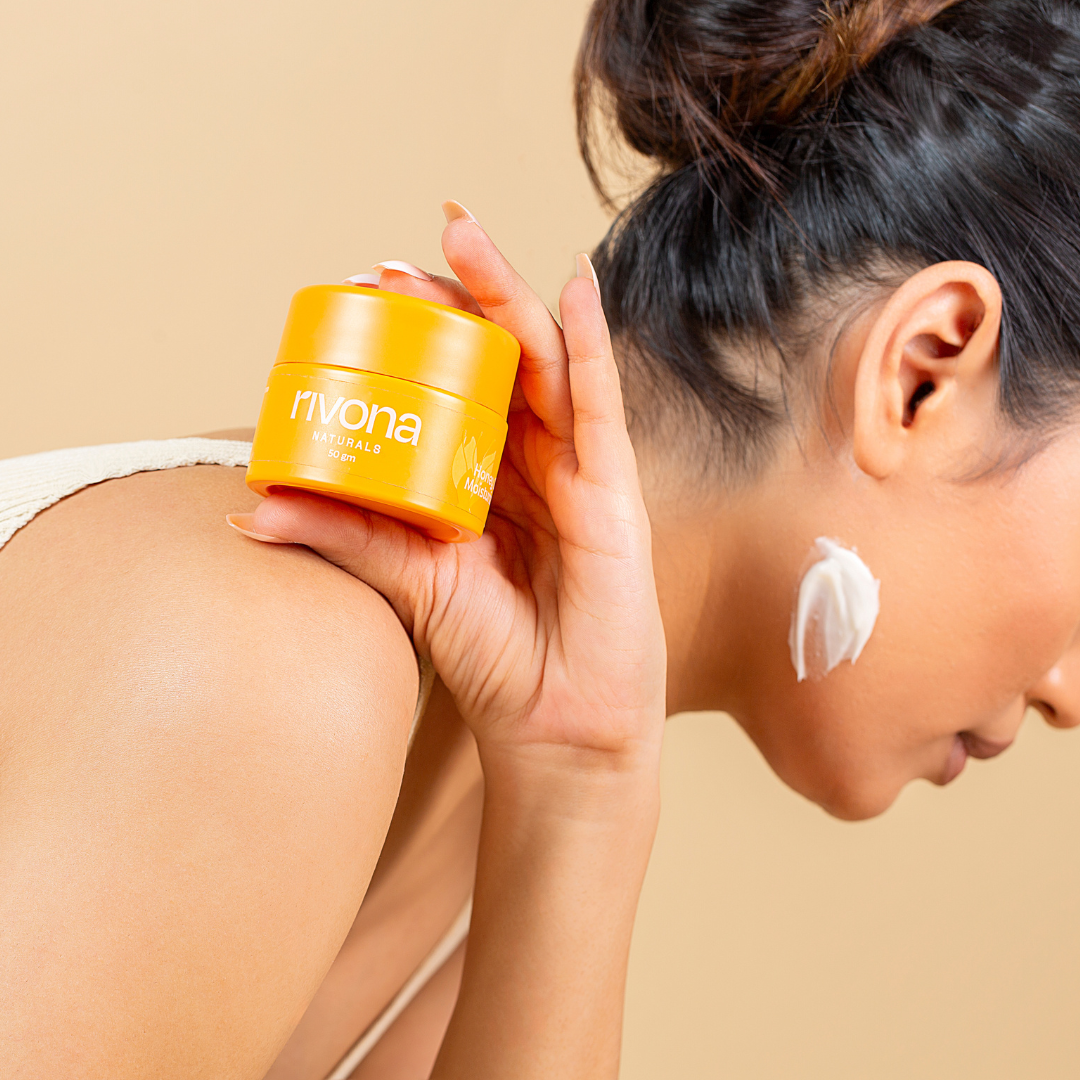 Brightens the complexion, promotes a radiant glow, and has antioxidant
properties.

Saffron Extract

Soothes and calms the skin, reduces inflammation, treats acne and blemishes.

Sandalwood Extract

Moisturizes andhydrates the skin, maintains the skin's natural barrier, and promotes a healthycomplexion.

Safflower Seed Oil

Hydrates and nourishes the skin, has antibacterial properties, retains moisture

Honey

Stimulates circulation, has antibacterial properties, and rejuvenates the skin.

Rosemary Oil

Evens out skin tone, reduces redness and irritation, and has soothing properties.

Licorice Extract

Lightens and brighten the skin, reduces the appearance of dark spots and hyperpigmentation.

Kojic Dipalmitate

Improves skin texture, reduces pore size, controls oil production, and evens out skin tone.

Niacinamide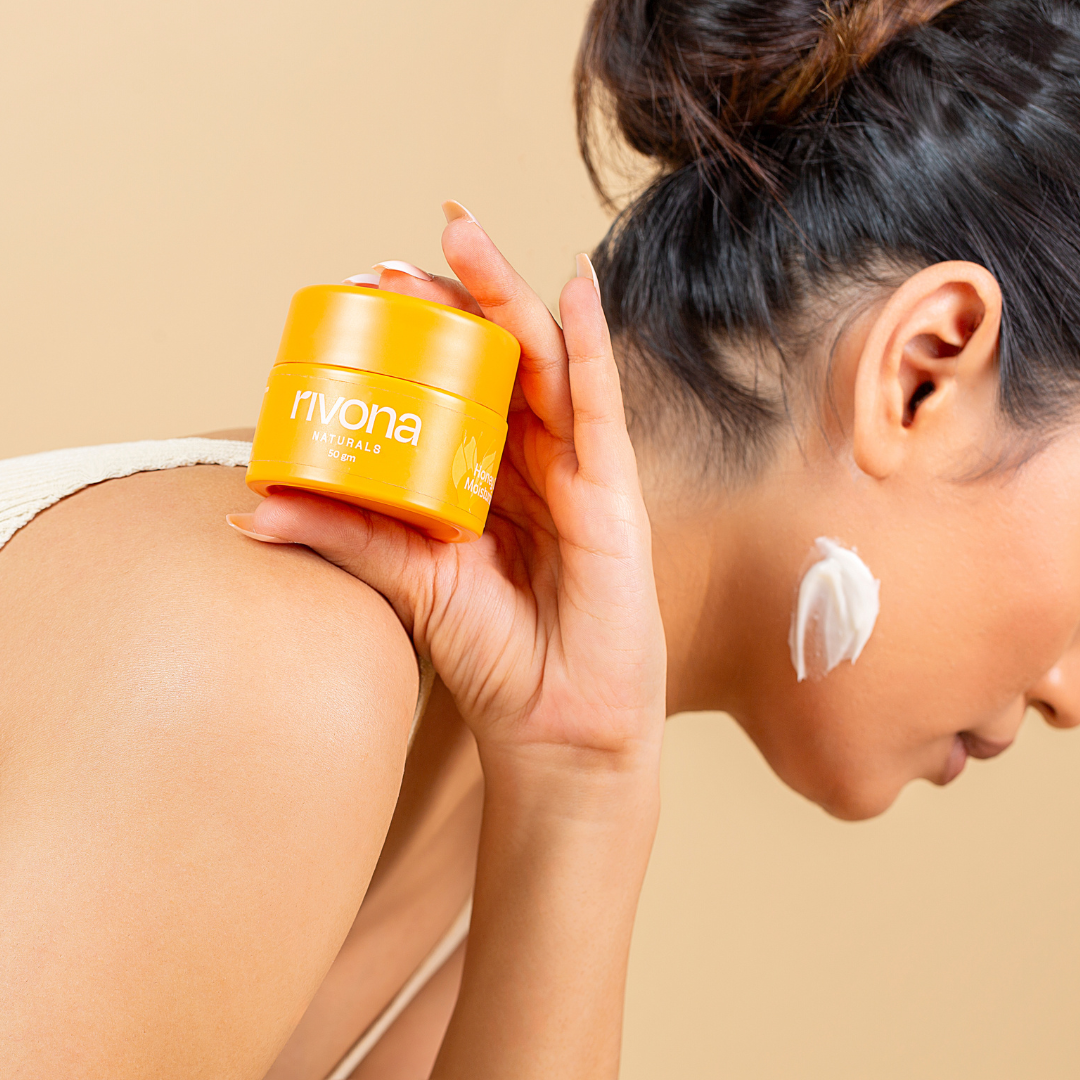 Who is it for?
Rivona Natural's Honey & Saffron Facewash Cleanses the Skin While Providing Deep Hydration. Honey, A Natural Humectant, Helps to Retain Moisture in The Skin, Leaving It Supple and Soft. Saffron, On the Other Hand, Has Brightening Properties That Help to Improve Complexion and Even Out Skin Texture. The Accompanying Honey & Saffron Cream Further Nourishes and Moisturizes the Skin, Giving It a Radiant and Even Tone.
Step 1

Wet your face with water and squeeze a small amount of Honey & Saffron Facewash onto your palm.

Step 2

Gently massage the facewash onto your damp skin in circular motions, focusing on areas prone to impurities and oiliness.

Step 3

Rinse off the facewash thoroughly with water and pat your skin dry.

Step 4

After cleansing, apply the Honey & Saffron Cream to your face and neck, massaging it in gentle upward motions until fully absorbed.