CLEAN

TREAT

SPF

HYDRATE

EXFOLIATE
Regular price
Rs. 499.00
Sale price
Rs. 499.00
Unit price
per
Coming Soon
Rivona Naturals Honey & Saffron Cream Is Enriched With The Goodness Of Honey And Saffron, Known For their Revitalizing And Moisture-Locking Benefits. The infusion of Kojic Acid, helps reduce hyper-pigmentation and give you a one tone bright look. 
Dermatologically Tested

Cruelty Free

Paraben Free

Mineral Oil Free

Phthalate Free

pH Balanced

No Harmful Chemicals
Share
View full details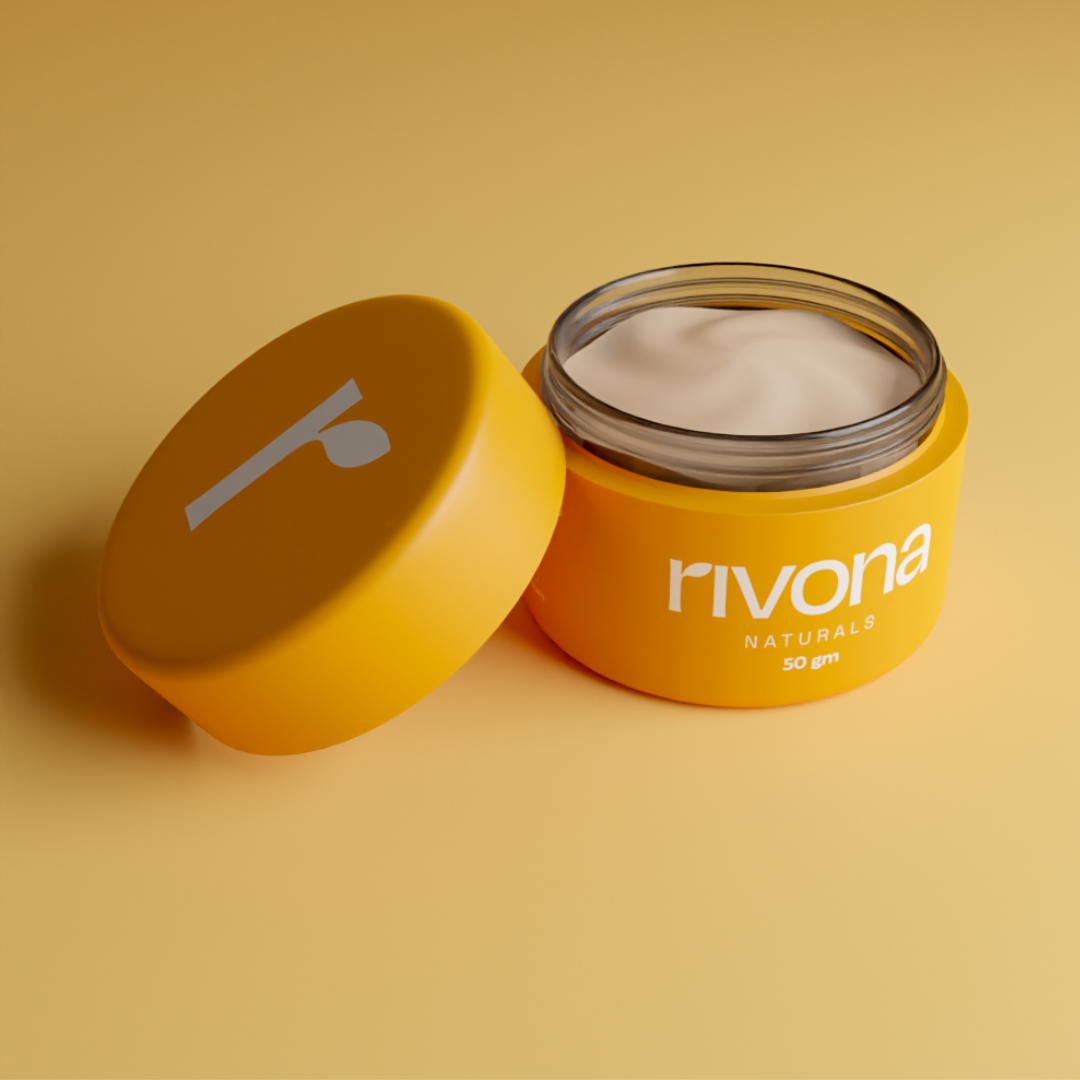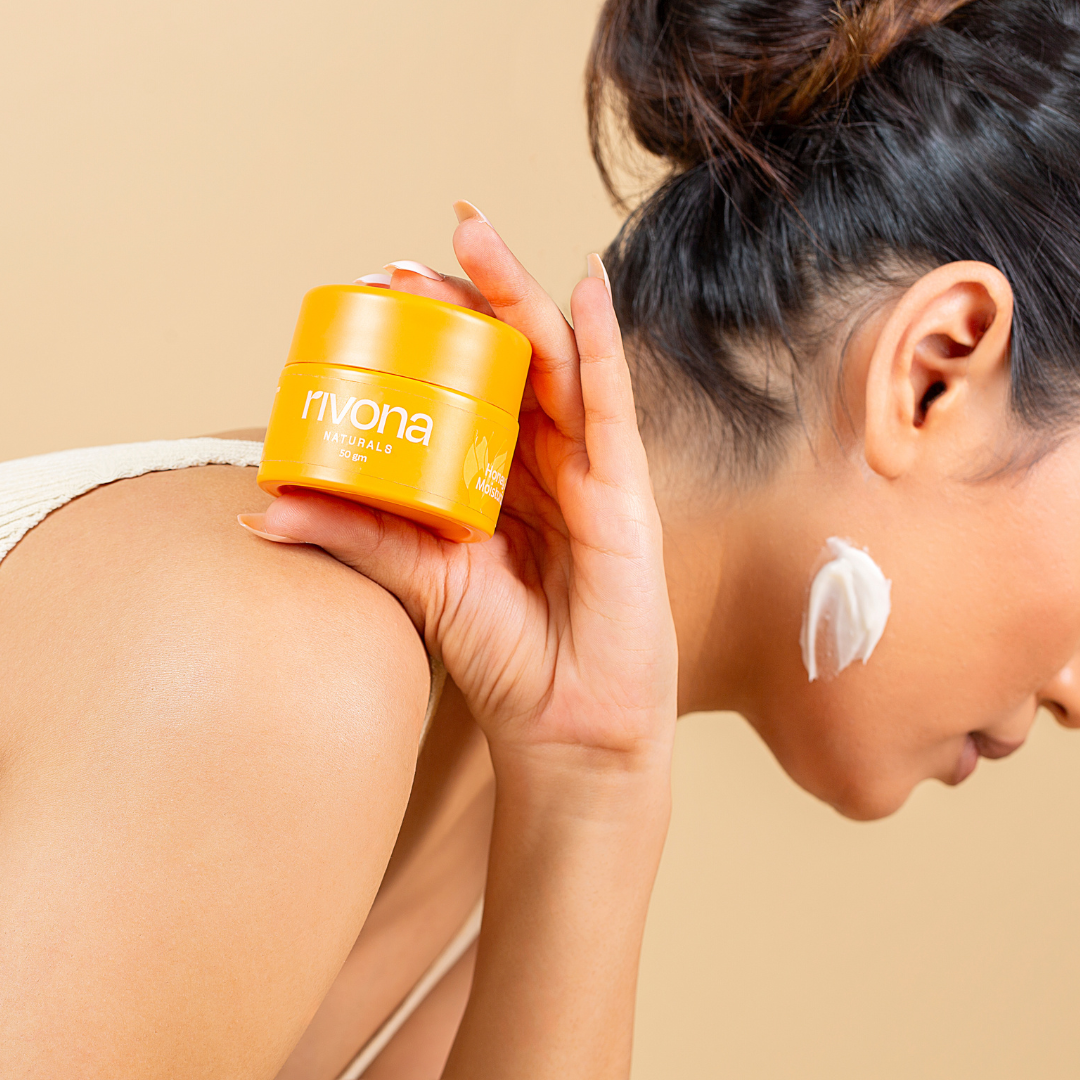 What is it made of?
This cream is made with natural and powerful ingredients, including Kojic Acid, Niacinamide, Saffron, and Honey. These ingredients work together to provide your skin with essential nutrients and help improve its appearance.
Hydrates and nourishes the skin, has antibacterial properties, retains moisture, making it suitable for acne-prone or sensitive skin.

Honey

Brightens the skin, evens out the complexion, and promotes a natural glow.

Saffron Extract

Moisturizes and hydrates the skin, maintains the skin's natural barrier, and promotes a healthy complexion.

 Safflower Seed Oil

 Sandalwood extract has soothing and antimicrobial properties, calms and balance the skin, reducing inflammation and promoting a clear and healthy complexion.

Sandalwood Extract

Helps to balance oily or acne-prone skin, while also offering antibacterial and antioxidant properties.

Rosemary Oi

A-lightening agent that reduces the appearance of dark spots, hyperpigmentation, and uneven skin tone.

Kojic Acid Dipalmitate

Improves skin texture, reduces pore size, controls oil production, and evens out skin tone.

Niacinamide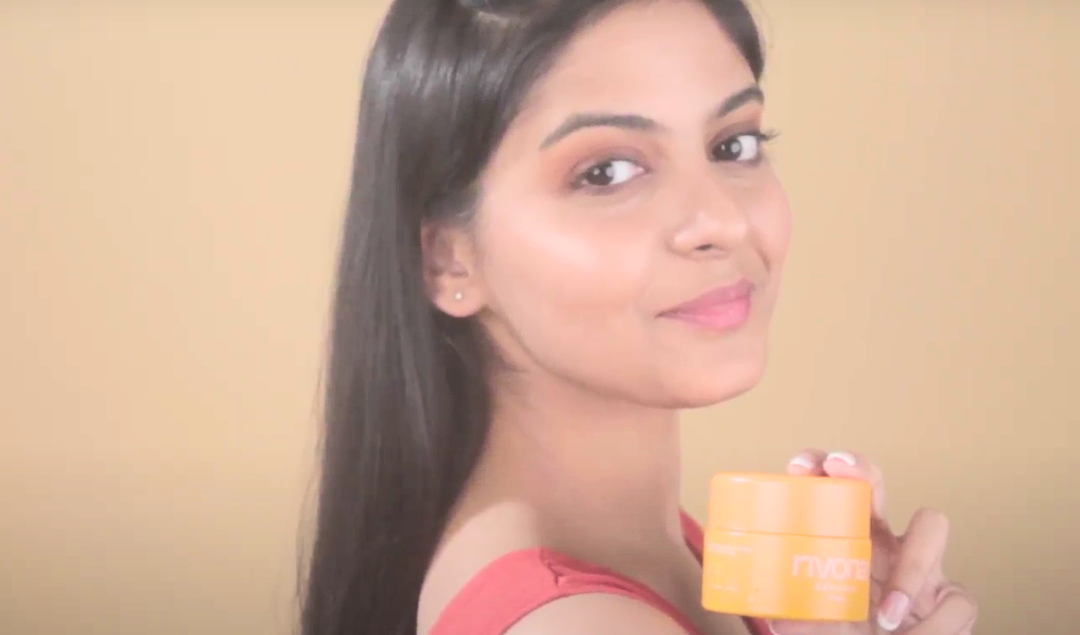 How will it help your skin?
Smoothens and evens skin tone.
Reduces hyper-pigmentation.
Provides anti-aging effects.
Moisturizes skin.
Promotes wound healing.
Acts as a natural antioxidant.
Suitable for all skin types.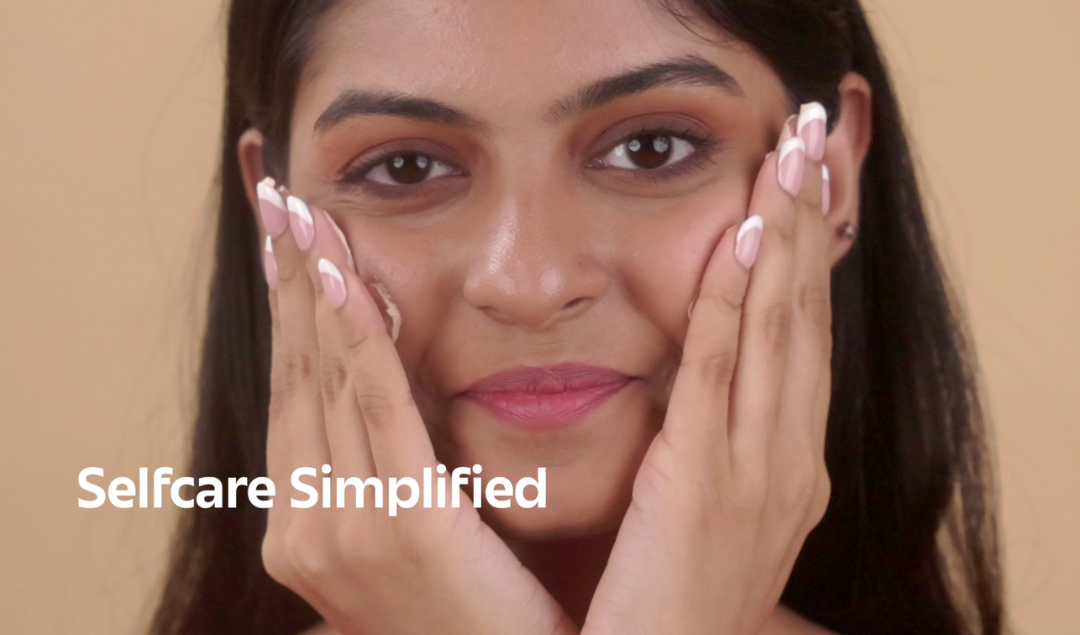 Who is it for?
Rivona's Honey & Saffron Face Cream is suitable for all skin types, including sensitive skin.
It's perfect for anyone looking to improve their skin's appearance and reduce hyper-pigmentation.
Step 1

Cleanse your face with Honey & Saffron Facewash and ensure it is dry.
Take a small amount of the honey & saffron crème on your fingertips.

Step 2

Apply the crème onto your face and neck, massaging it in gentle circular motions.
 Allow the crème to absorb into the skin for a few minutes.

Step 3

Use it daily as part of your skincare routine, post Honey & Saffron Facewash, to enjoy its nourishing and moisturizing benefits.
great packaging and refreshing smell
Its natural ingredient get so easily applied & last long
Gorgeous packaging
Love the packaging and the consistency of the product. Looks and feels good enough to eat!