CLEAN

TREAT

SPF

HYDRATE

EXFOLIATE
Regular price
Rs. 149.00
Sale price
Rs. 149.00
Unit price
per
Coming Soon
Rivona Naturals HA Aqua Cream, made with hyaluronic acid ensures hydrated and glowing skin. It restores the natural elasticity of your skin and allows for a clean, everyday addition to your skincare routine.
Dermatologically Tested

Cruelty Free

Paraben Free

Mineral Oil Free

Phthalate Free

Vegan

pH Balanced

No Harmful Chemicals
Share
View full details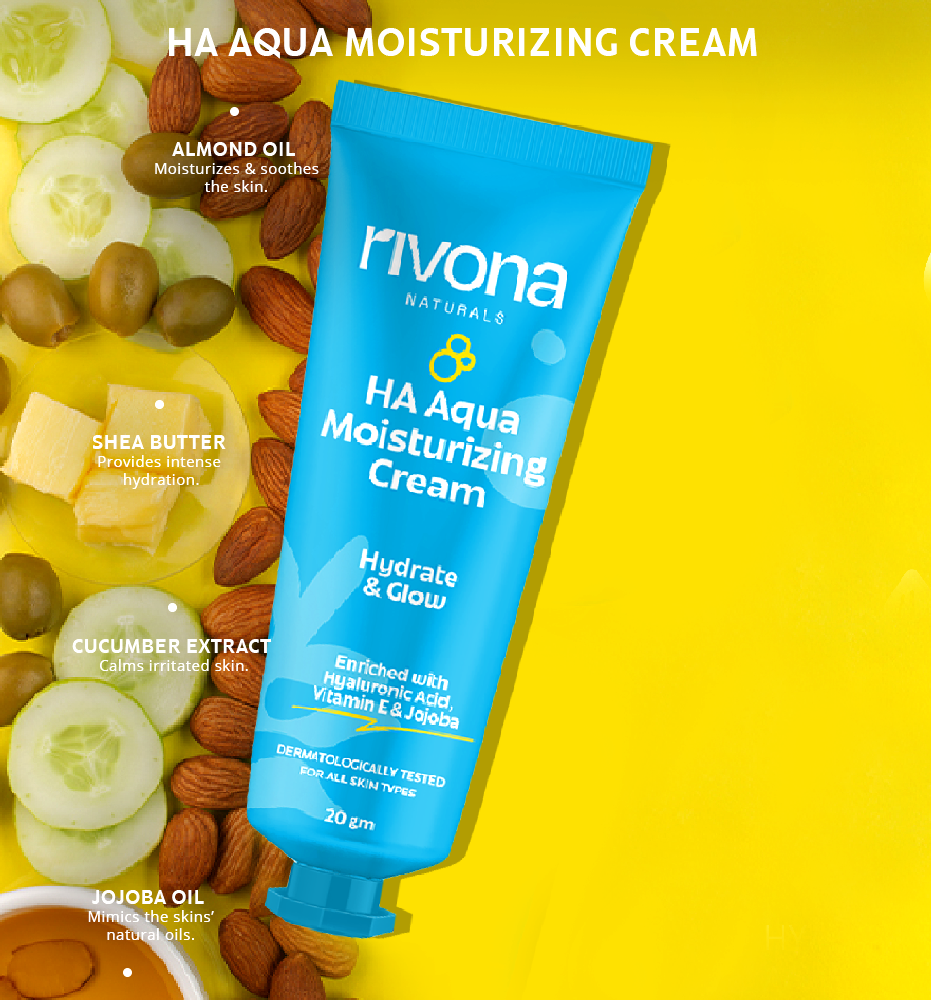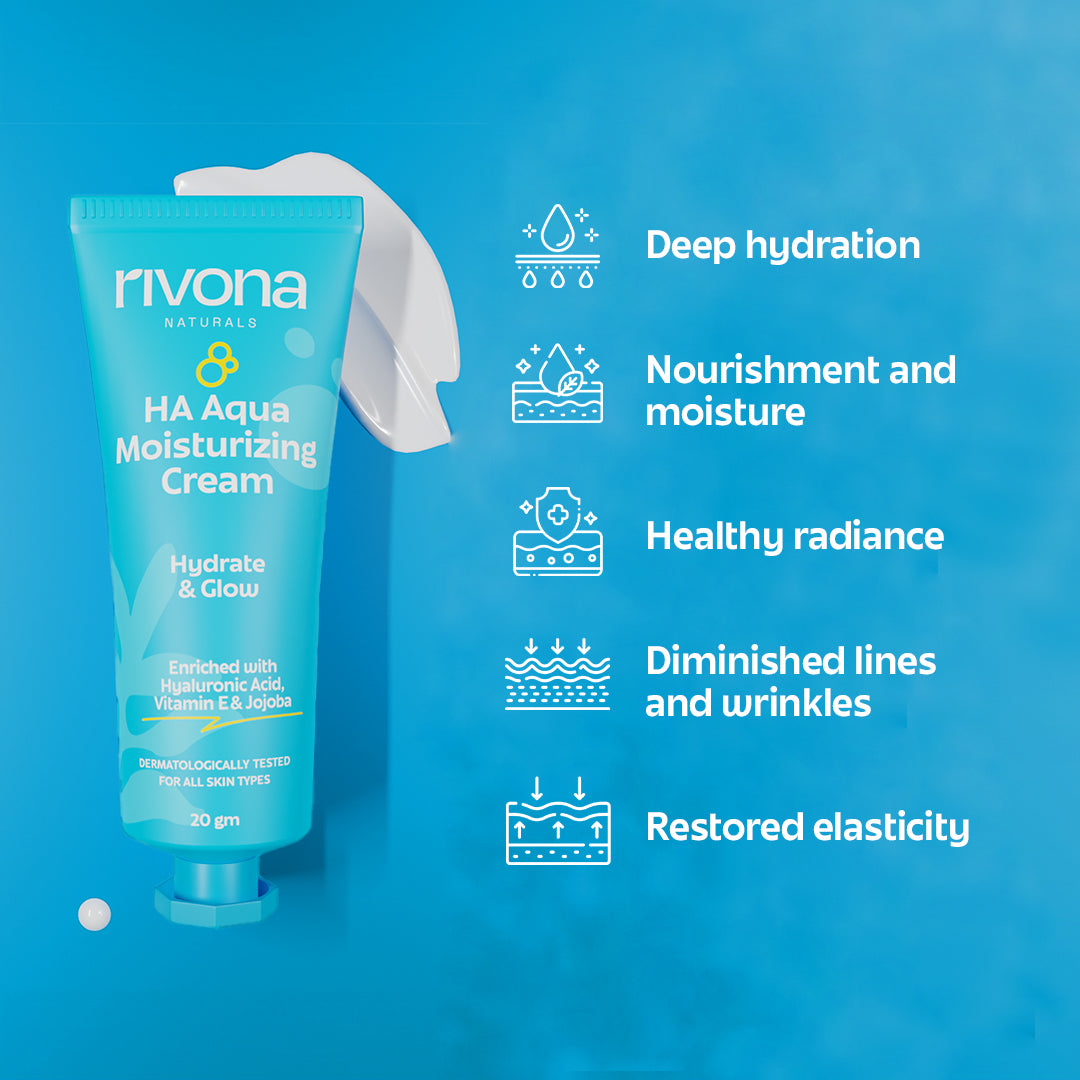 What is it made of?
Rivona's Aqua Moisturising Cream is made with all-naturalingredients carefully selected to give you the best possibleresults. Some of the key ingredients include:
Provides intense hydration by plumped and moisturized skin.

HM Sodium Hyaluronate

Provides intense hydration, seals in
moisture, and helps to improve the skin's elasticity and texture.

Shea Butter

Mimics the skin's natural oils, providing excellent miniaturization without clogging pores, and helps to regulate oil production.

Jojoba Oil

Moisturizes and soothes the skin,
reducing dryness and irritation, and leaving it soft and supple.

Almond Oil

Known for its soothing and cooling properties, calms irritated skin, reduce inflammation, and provide a refreshing sensation, also contains antioxidants that protect the skin from environmental damage.

Cucumber Extract

Acts as an emollient and nourishes and moisturize the skin, forming a protective barrier, preventing moisture loss and leaving the skin soft and smooth.

Olive Oil Peg-7 Esters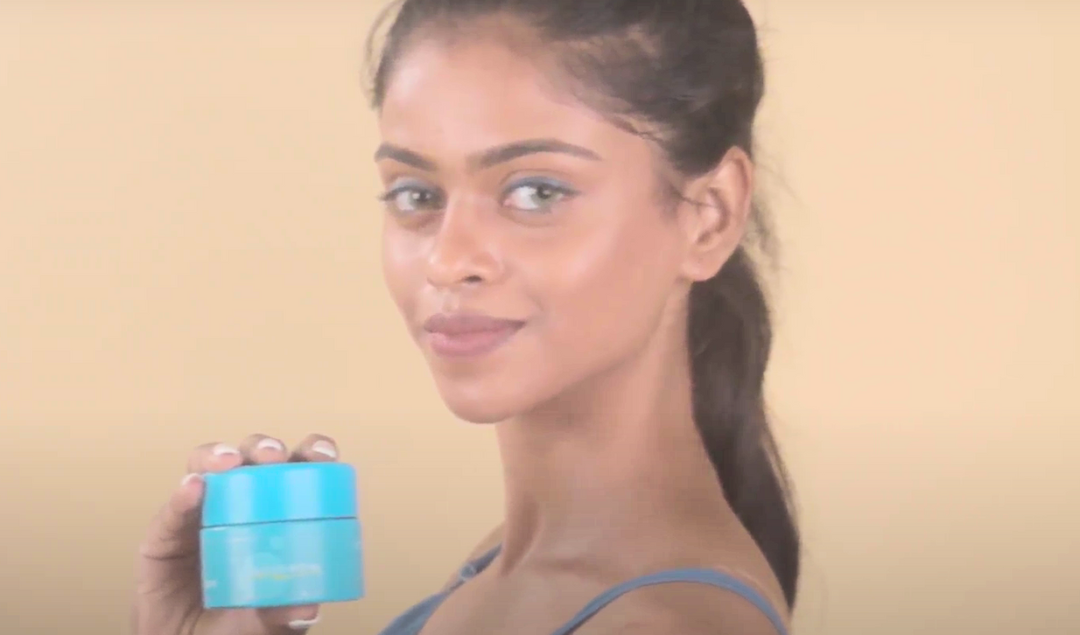 How will it help your skin?
Provides deep hydration to your skin.
Nourishes and moisturizes your skin.
Gives your skin a healthy and radiant glow.
Reduces the appearance of fine lines and wrinkles.
Restores the natural elasticity of your skin.
Protects your skin from harmful environmental factors.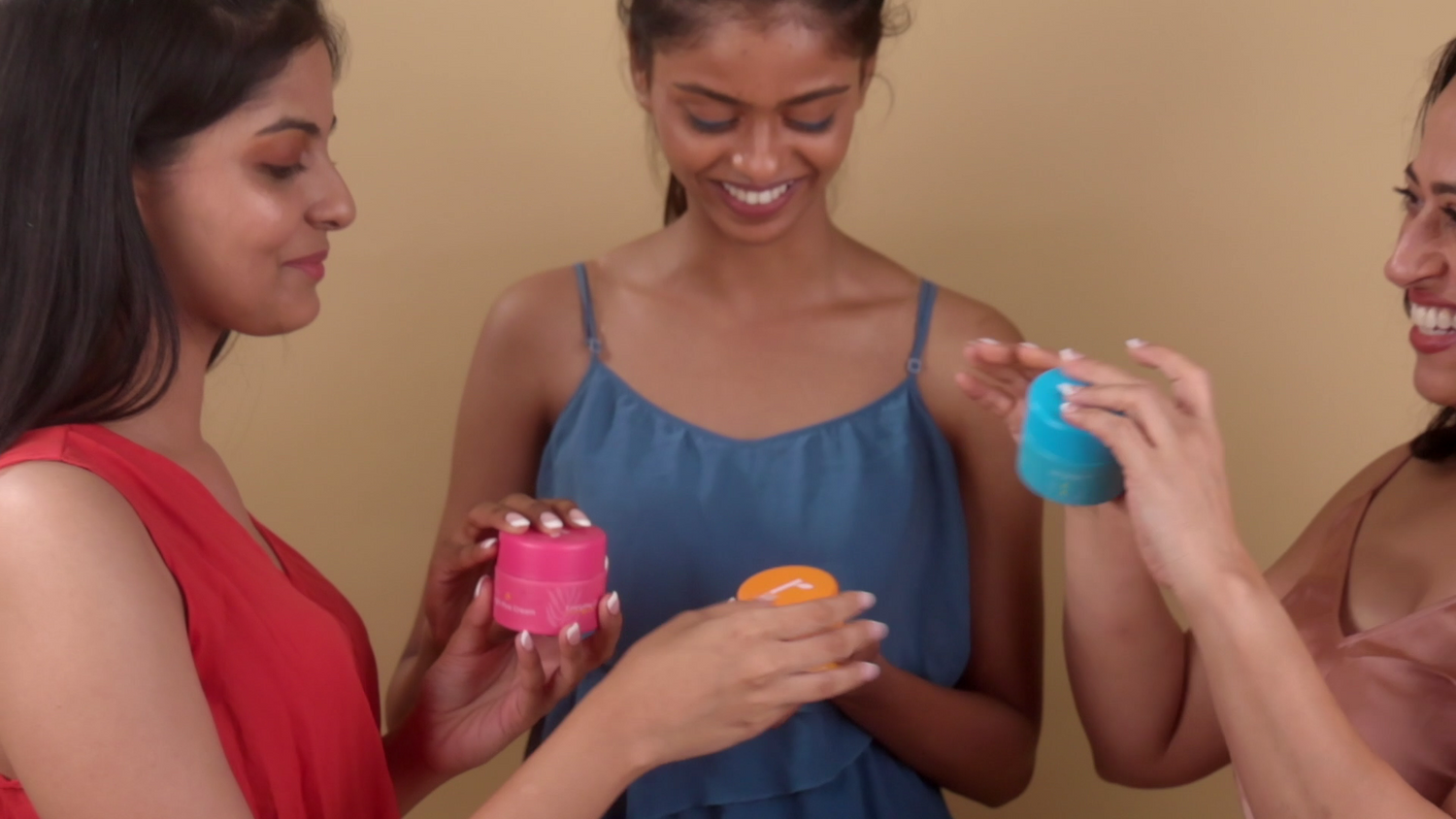 Who is it for?
This amazing product is perfect for anyone who wants to keep their skin hydrated, nourished, and looking youthful. It's suitable for all skin types, including sensitive skin.
Step 1

Cleanse your face and towel dry.
Take a small amount of the aqua crème on your fingertips.

Step 2

Apply the crème to your face and neck, massaging it in gentle upward motions.
Allow the crème to absorb into the skin for a few minutes.

Step 3

For best results, use post HA Serum in your skincare routine.
The cream is very moisturizing for oily acne pron skin