CLEAN

TREAT

SPF

HYDRATE

EXFOLIATE
Regular price
Rs. 699.00
Sale price
Rs. 664.00
Unit price
per
Coming Soon
1) Rivona Naturals Charcoal Exfoliating Body Wash 250ml
2) Rivona Naturals Charcoal Exfoliating Face Wash 100ml
Cruelty-Free

Paraben Free

Silicon Free

Vegan

Phyhalate Free

PH Balanced

No Harmful Chemicals

Derma Tested
Share
View full details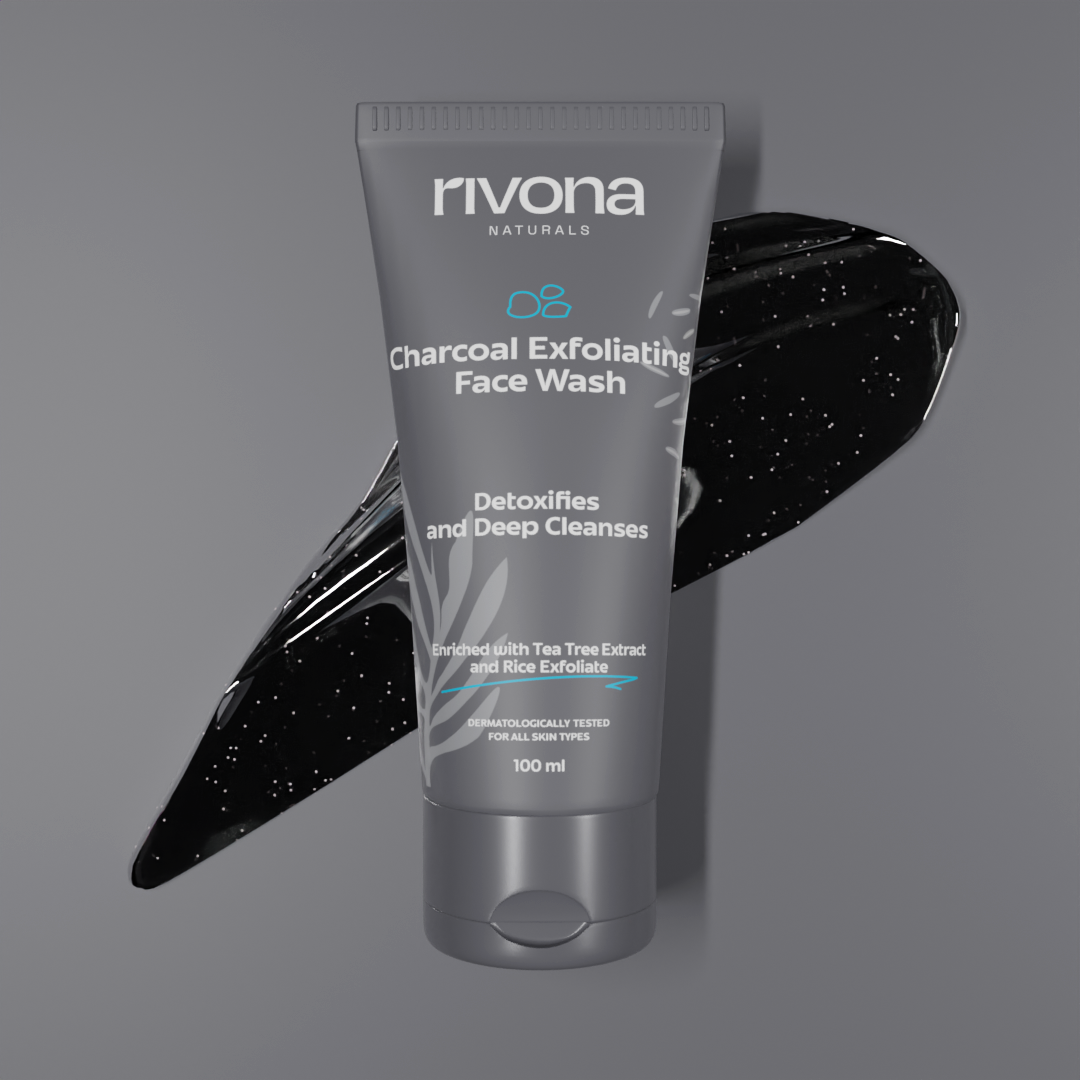 Detoxifies and purifies the skin, unclogs pores, and absorbs impurities.

Activated Charcoal Powder

Exfoliates the skin, removes dead skin cells, and improves skin texture.

Rice Powder

Has antibacterial and antifungal properties, treats acne and blemishes, and soothes the skin.

Tea Tree Extract

Soothes and hydrates the skin, reduces inflammation, and promotes healing.

Aloe Vera Extract
Who is it for?
Rivona Natural's Charcoal Facewash & Body Wash Combo Is Formulated for Individuals with Oily or Acne-Prone Skin. Activated Charcoal Is a Powerful Ingredient Known for Its Ability to Exfoliate Skin by Drawing Out Impurities, Excess Oil, And Toxins. These Products Offer a Deep Cleansing Action, Exfoliating Dead Skin Cells, Helping to Control Oiliness, Unclog Pores, And Reduce the Occurrence of Breakouts. They Leave the Skin Feeling Refreshed, Purified, And Balanced.
Step 1

 Wet your body with water.

Step 2

Take a small amount of Charcoal Exfoliating Face Wash for your Face & Charcoal Exfoliating Body Wash and lather it onto your skin, massaging gently in circular motions.

Step 3

 Rinse off the wash thoroughly with water, ensuring all traces are removed from your skin.

Step 4

Pat your skin dry and follow with moisturizer.