CLEAN

TREAT

SPF

HYDRATE

EXFOLIATE
Regular price
Rs. 299.00
Sale price
Rs. 249.00
Unit price
per
Coming Soon
Rivona Naturals Charcoal Exfoliating Facewash Formulated With Rice Granules, successfully Exfoliates And Removes Dead Skin Cells and Retains Skin's Natural Moisture. After Each Use, Feel Refreshed, Rejuvenated, And Ready To Face The Day.
Dermatologically Tested

Cruelty Free

Paraben Free

Silicone Free

Phthalate Free

Sulphate Free

pH Balanced

No Harmful Chemicals
Share
View full details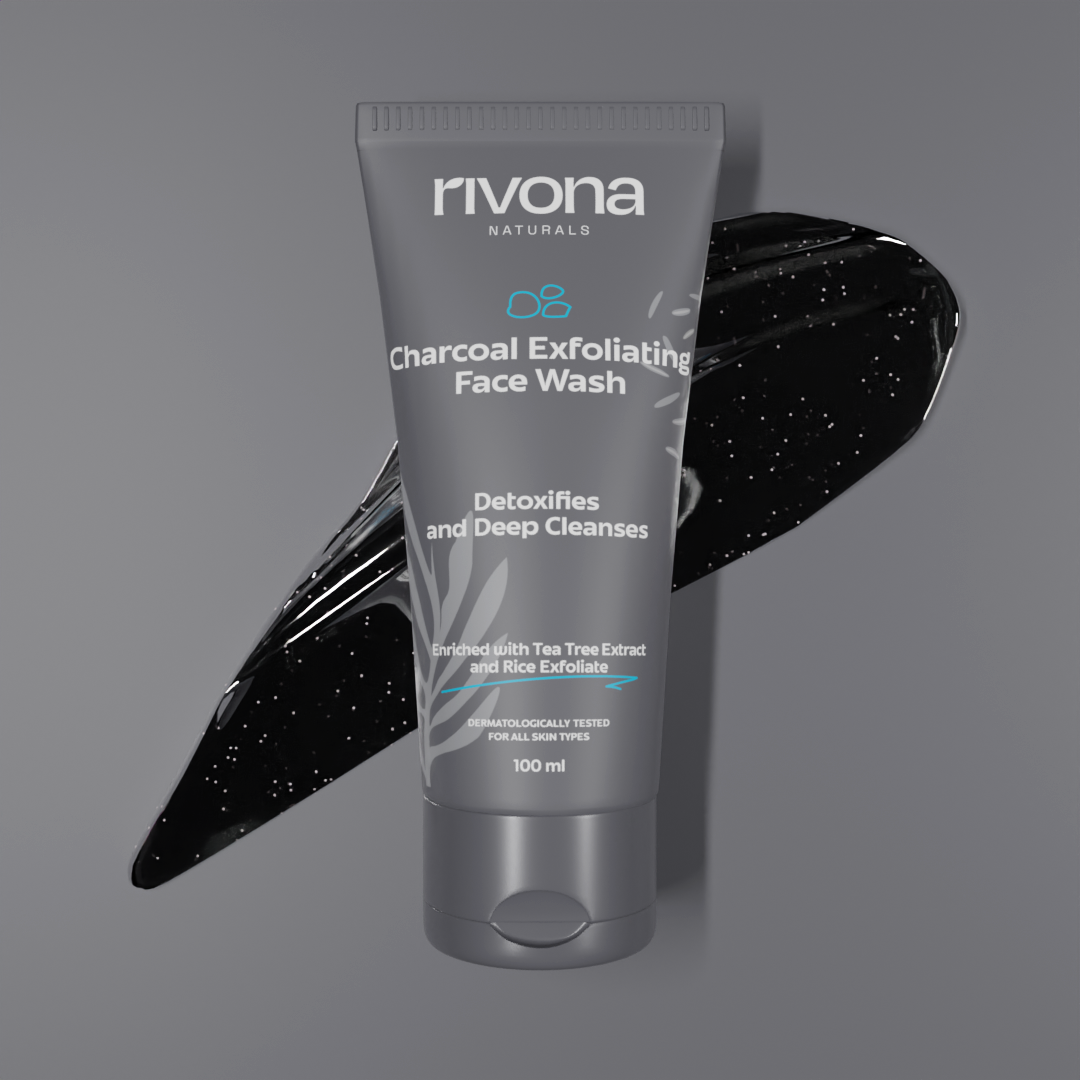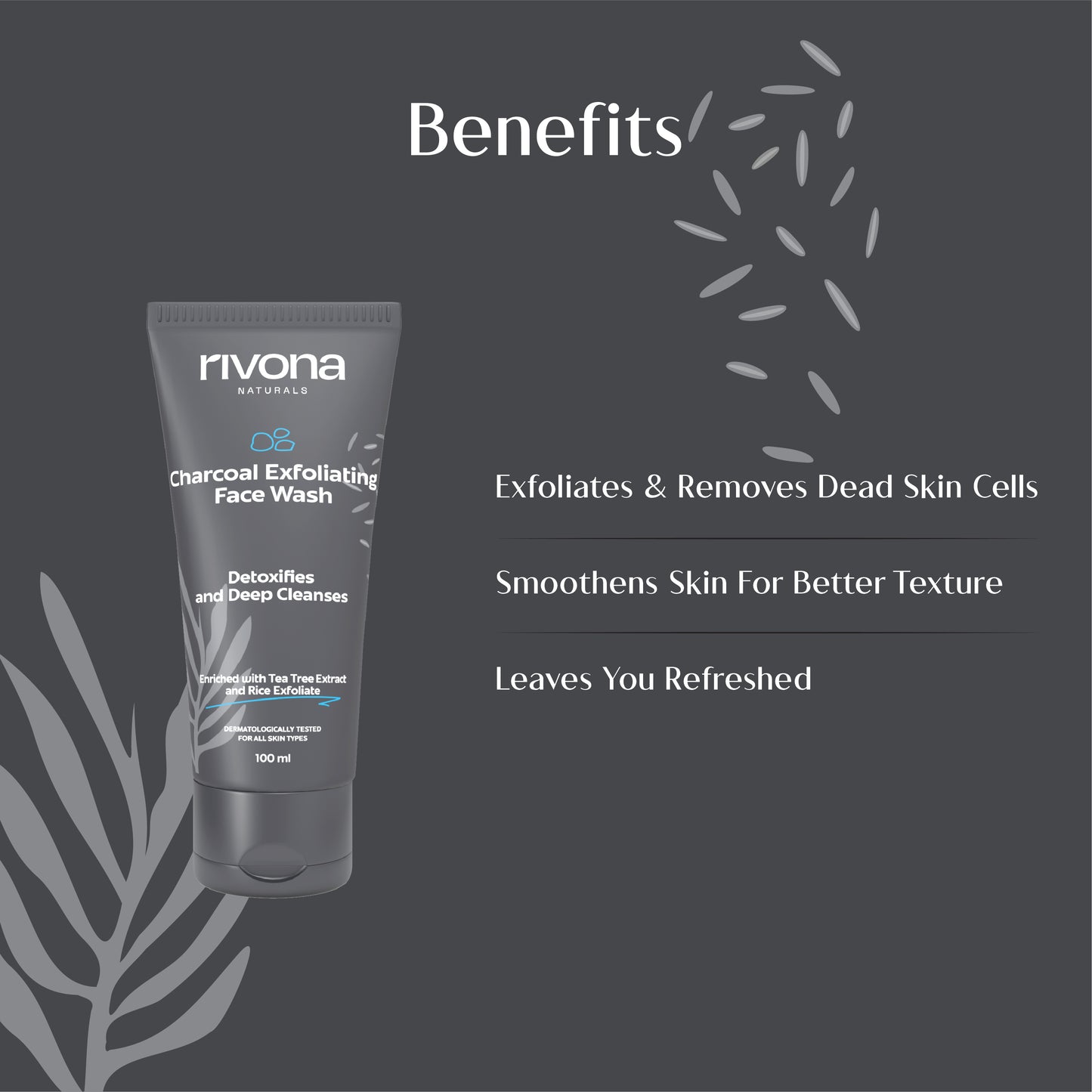 What is it made of?
Rivona's charcoal exfoliating face wash is enriched with tea tree oil, activated charcoal, and rice granules.
Exfoliates the skin, removes dead skin cells, and improves skin texture.

Rice Powder

Detoxifies and purifies the skin, unclogs pores, and absorbs impurities.

Activated Charcoal Powder

Has antibacterial and antifungal properties, treats acne and blemishes, and soothes the skin.

 Tea Tree Extract

Soothes and hydrates the skin, reduces inflammation, and promotes healing.

Aloe Vera Extract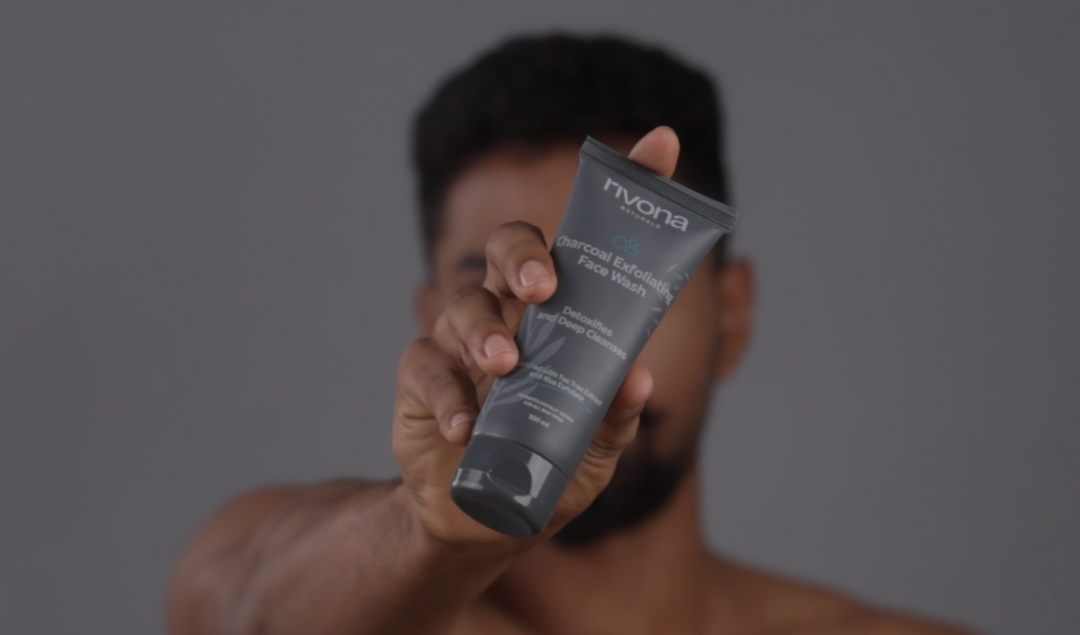 How will it help your skin?
Detoxifies and deep cleanses your skin.
It is enriched with tea tree oil, which helps in promoting glowing skin, reducing the appearance of dark spots, and reducing inflammation.
Activated charcoal, on the other hand, removes impurities and deep cleanses pores, reducing the appearance of blemishes and acne.
The rice granules help in exfoliating the skin and brightening the complexion.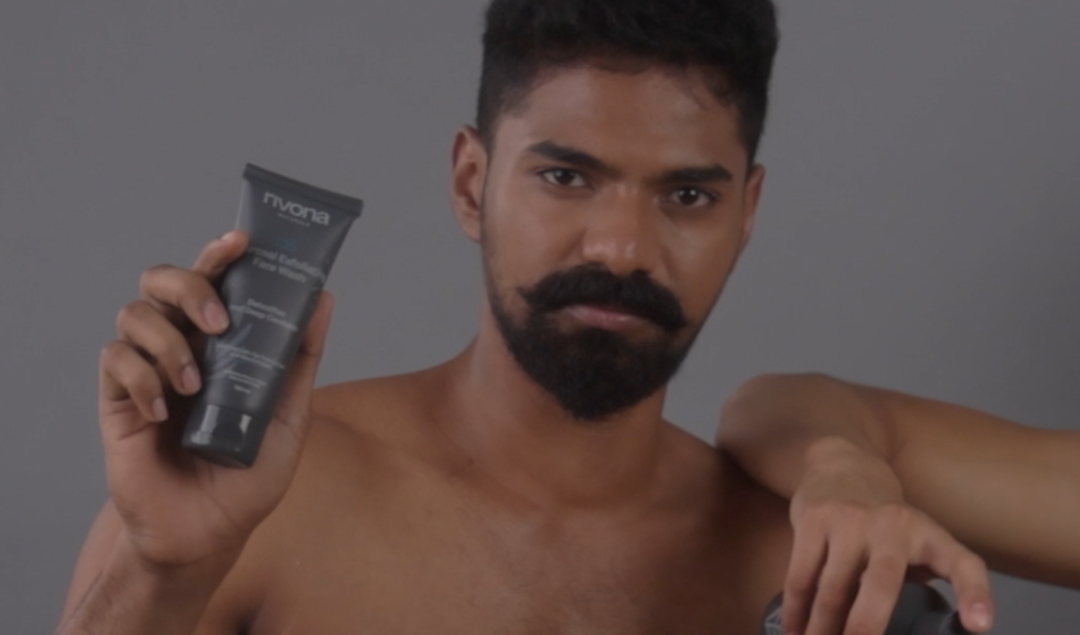 Who is it for?
This face wash is suitable for all skin types including sensitive, oily, dry, and combination skin.
Step 1

Wet your face with water.
 Take a small amount of the facewash and apply it to your face.

Step 2

Gently massage in circular motions for a minute or two and let the rice scrub exfoliate your skin, removing all the impurities.
Rinse thoroughly with water.

Step 3

Use daily for better results and follow it up with our HA Aqua moisturizing crème for hydrated skin. Deeply cleanses the pores and removes impurities, leaving the skin feeling refreshed.