CLEAN

TREAT

SPF

HYDRATE

EXFOLIATE
Regular price
Rs. 799.00
Sale price
Rs. 799.00
Unit price
per
Coming Soon
Rivona Naturals Bright Pink Cream Offers A light coverage Foundation-Like Finish, Reduces Appearance Of Dark Circles And Evens Out Skin Tone. Suitable For All Skin Tones
Dermatologically Tested

Cruelty Free

Paraben Free

Mineral Oil Free

Phthalate Free

Vegan

pH Balanced

No Harmful Chemicals
Share
View full details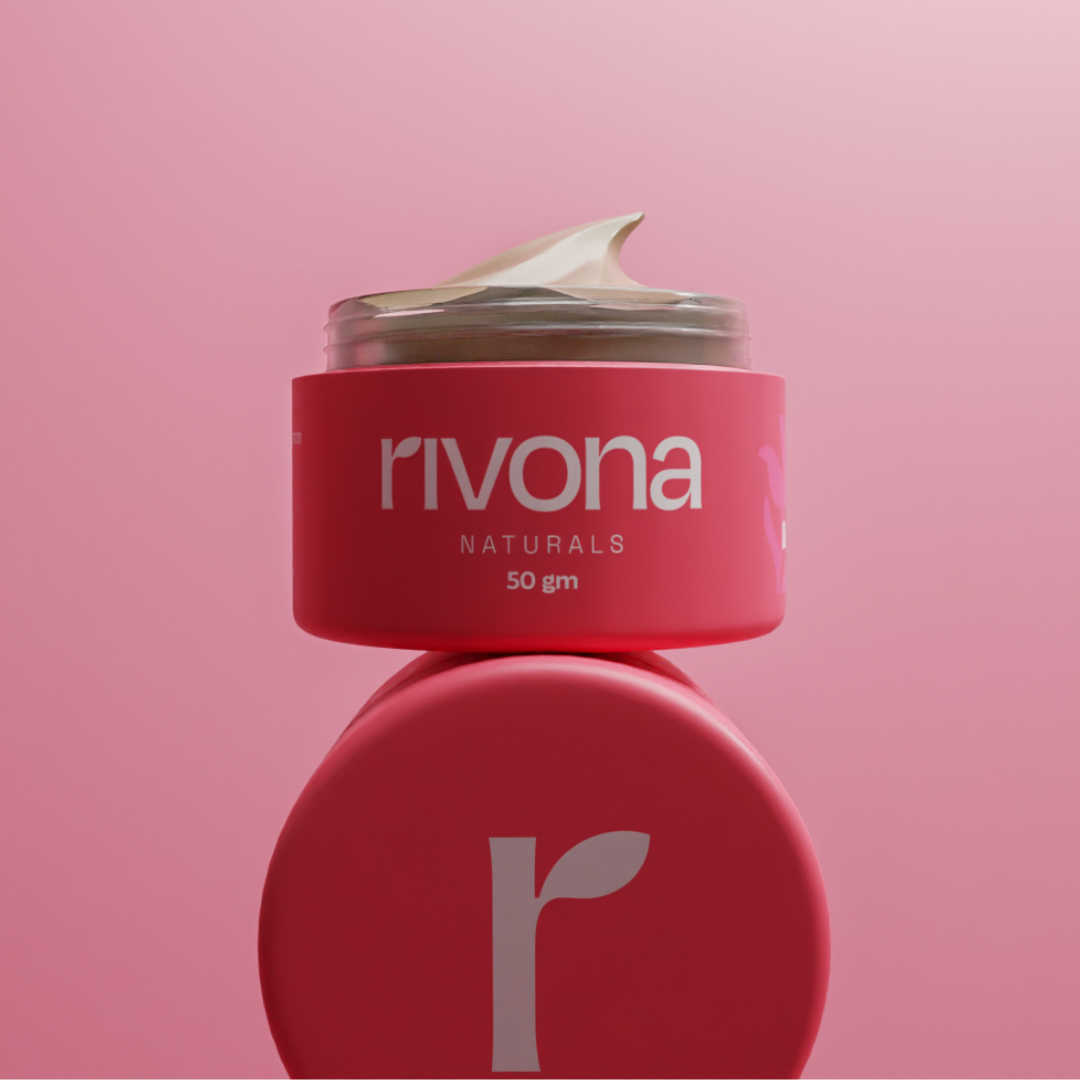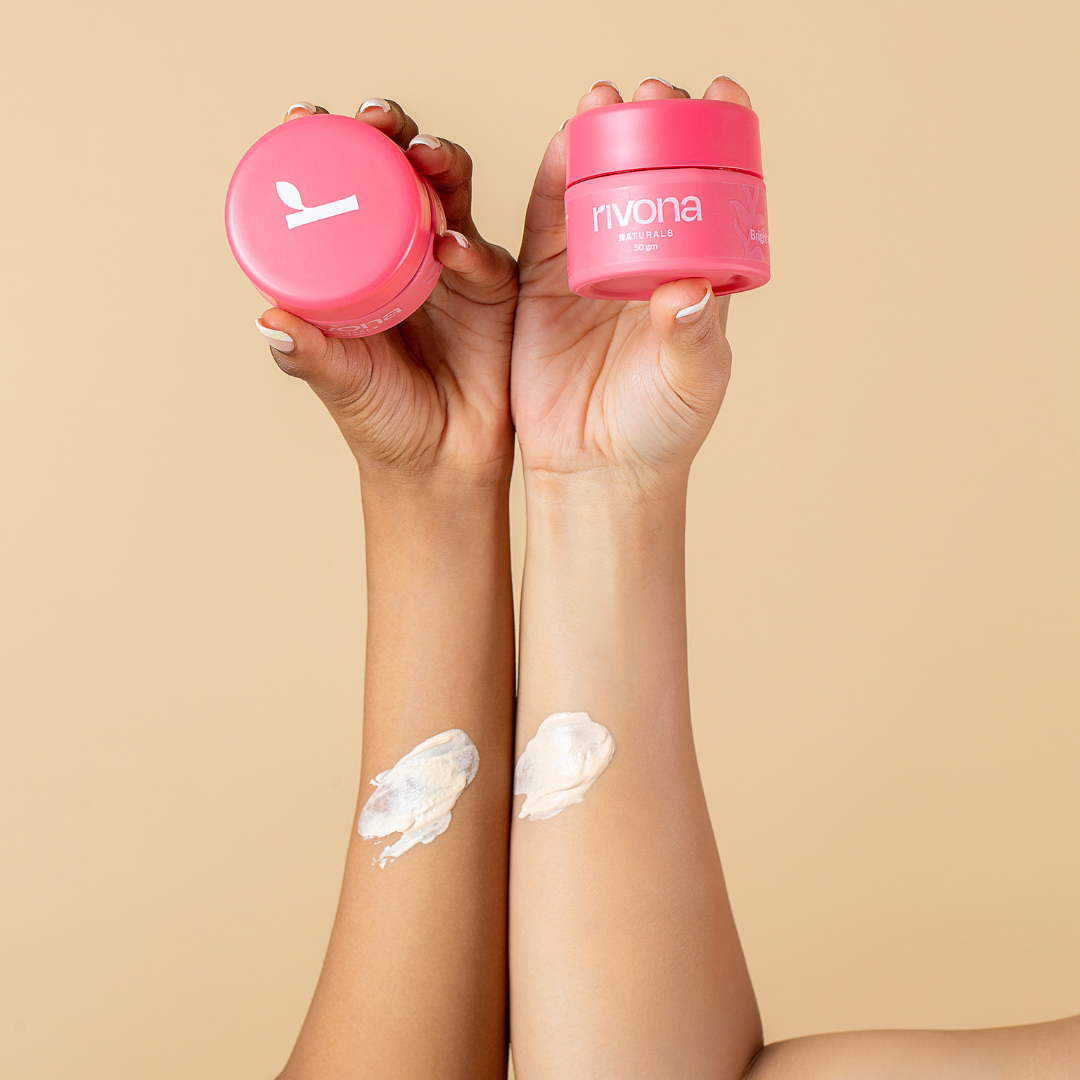 What is it made of?
Rivona's bright pink cream is made of Licorice Extract, Pink Lotus Extract (Nelumbo Nucifera), Rose Extract, Alpha Arbutin, Niacinamide.
Niacinamide, also known as Vitamin B3, reduces the appearance of dark spots and hyperpigmentation.

Niacinamide

Mulberry extract contains antioxidants that help to inhibit the production of melanin, reducing dark spots thus providing an even skin tone.

Mulberry Extract

Licorice extract, also known as Mulethi has skin brightening properties, evens out skin tone, making it suitable for sensitive skin types.

Licorice Extract

Vitamin E is a powerful antioxidant that protects the skin from environmental damage, moisturizes and nourishes the skin, promoting a healthy and youthful appearance.

Vitamin E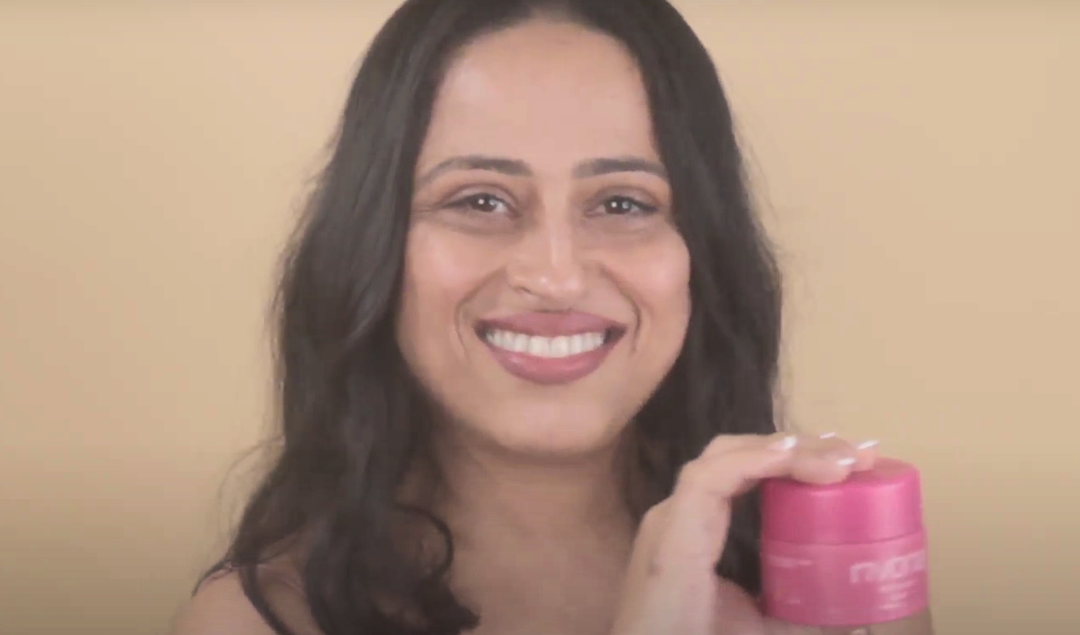 How will it help your skin?
Offers sun protection.
Brightens and treats dark spots.
Calms inflammation and heals acne scars.
Powerful antioxidant.
Inhibits the production of melanin.
Regenerates and moisturises the skin.
Stimulates blood circulation and improves skin elasticity.
Depigments and soothes the skin.
Restores the skin's natural oil balance by reducing sebum production.
Prevents premature ageing & reduces fine line and wrinkles.
Boosts collagen production.
Tones uneven skin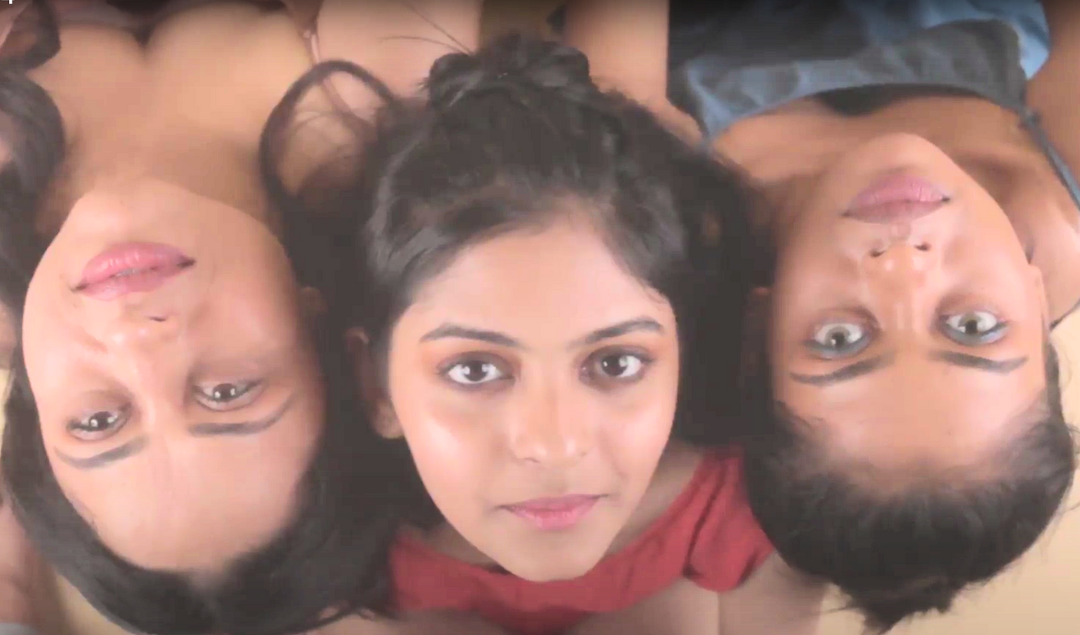 Who is it for?
This cream is perfect for anyone looking for a brightening and moisturizing cream that improves skin elasticity, reduces fine lines and wrinkles, and protects against sun damage.
It's ideal for people with dry, normal, or combination skin types.

Step 1

Cleanse your face and pat it dry.
Take a small amount of the pink
brightening crème on your fingertips.

Step 2

Gently apply the crème onto your face and neck, using upward strokes.
Massage the crème into your skin until fully absorbed.

Step 3

Use it daily as part of your skincare routine for a brighter and more even complexion.
Great!
Bought this product for my mom, and she reviewed it to be better than the current big Interantional brand cream she is using. So that's something.
Better than most brands
Bought this for my mom and her review was that she found it better than the current Ponds cream she is using. so thats something!
Very good product, easily absorbs on skin
It has replaced my moistures & BB cream... just loved the product
Sooo Good!!!!
I love naturals looks and avoid makeup. This is good solution to makeup look Naturally.