CLEAN

TREAT

SPF

HYDRATE

EXFOLIATE
Regular price
Rs. 899.00
Sale price
Rs. 854.00
Unit price
per
Coming Soon
1) Rivona Naturals HA Aqua Body Lotion 250ml
2) Rivona Naturals HA Aqua Moisturising Cream 50G

Cruelty-Free

Paraben Free

Silicon Free

Vegan

Phyhalate Free

PH Balanced

No Harmful Chemicals

Derma Tested
Share
View full details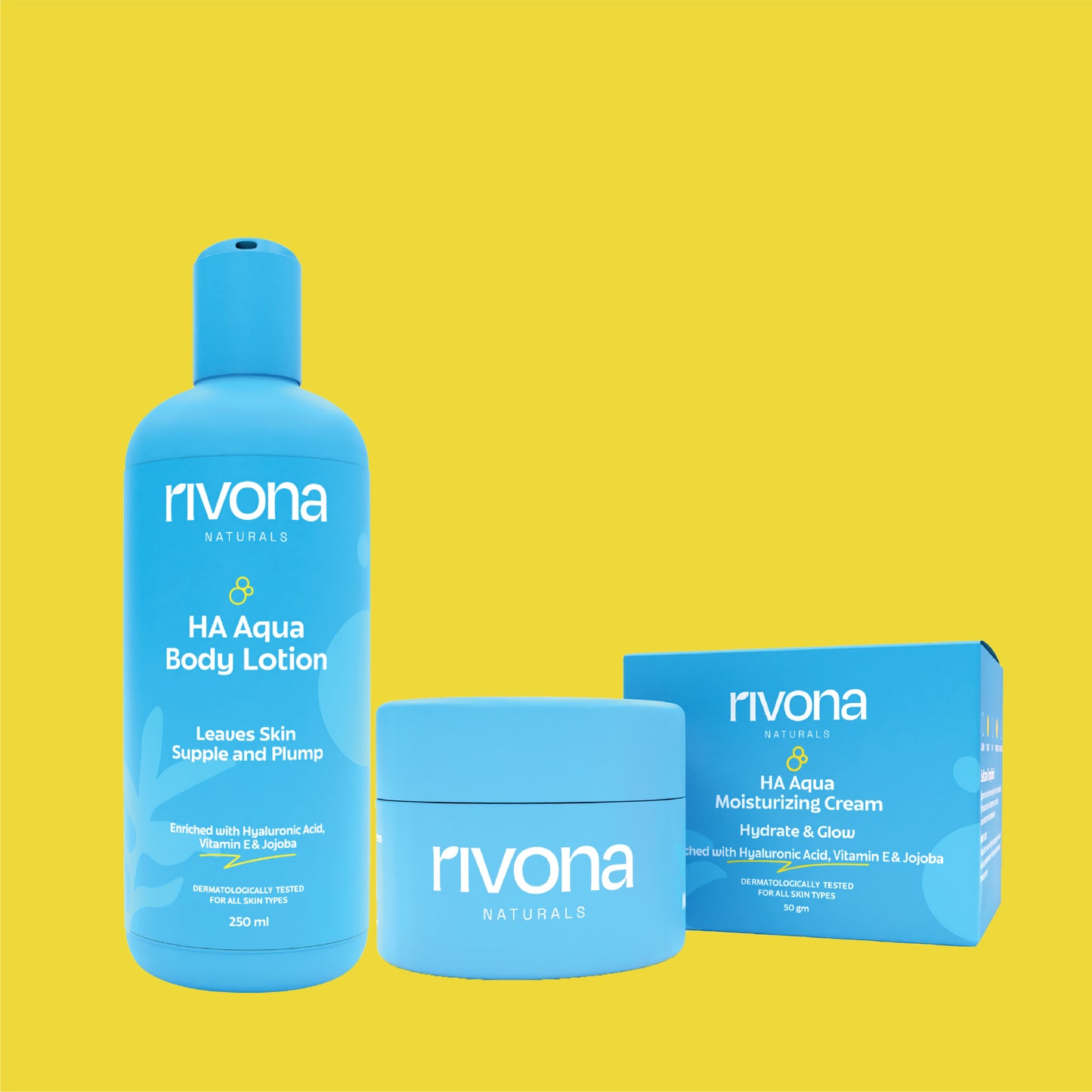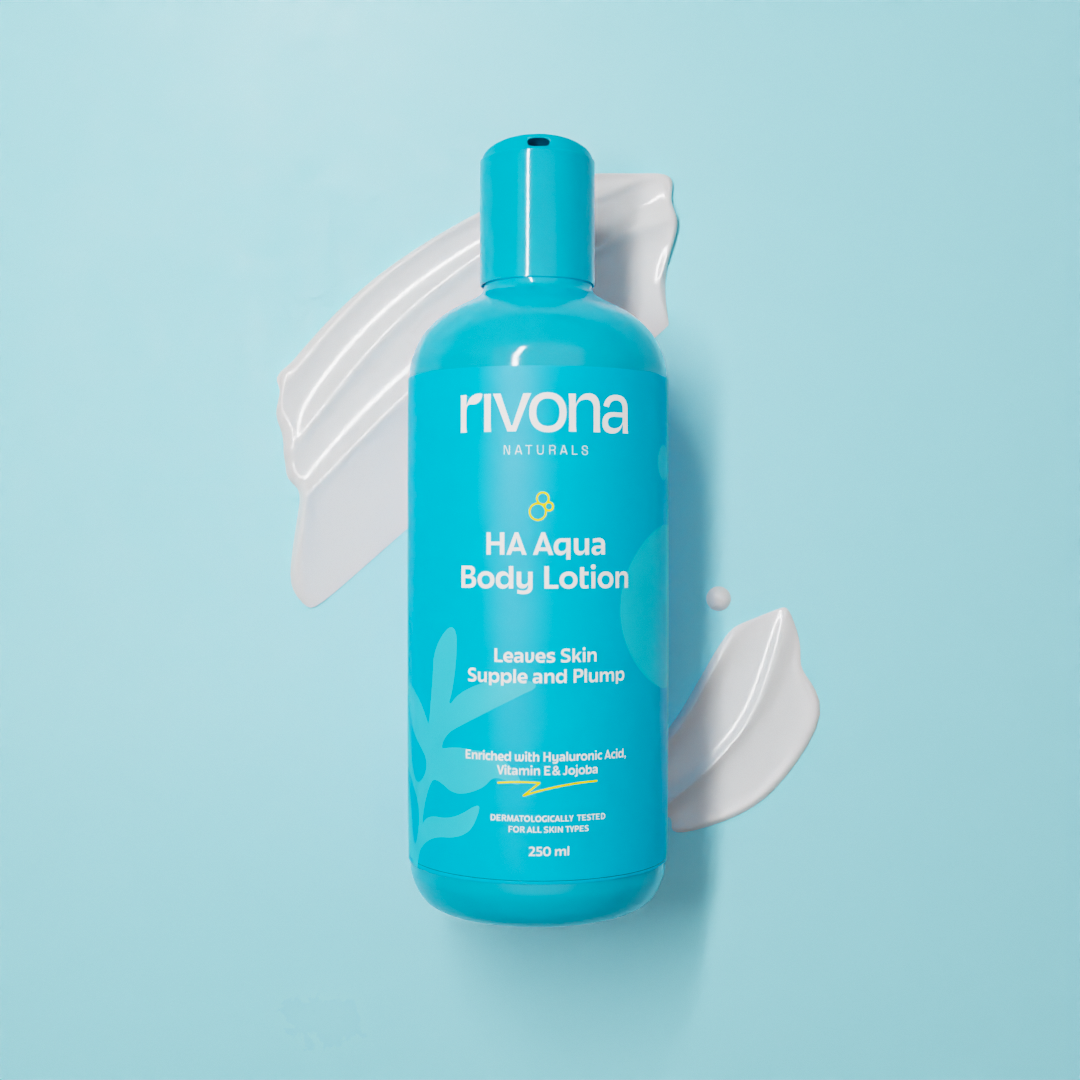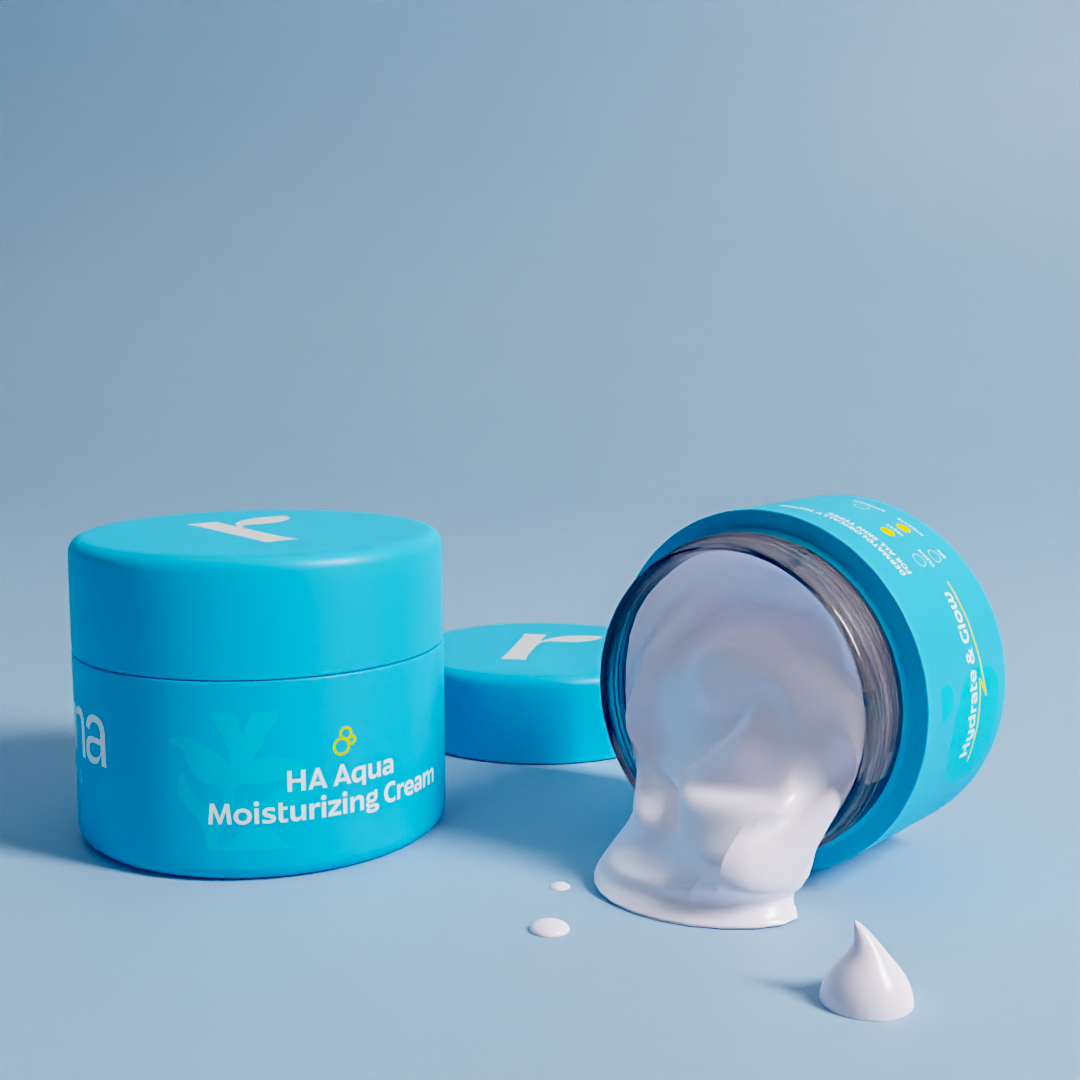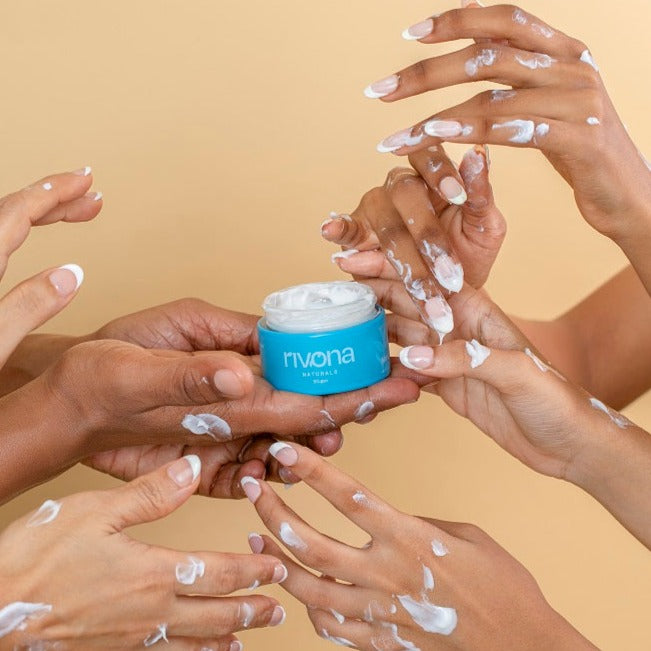 Provides intense hydration by plumped and moisturized skin.

HM Sodium Hyluronic

Moisturizes and nourishes the skin, maintains skin elasticity, and provides antioxidant benefits.

Oilve Oil

Provides intense hydration, seals in
moisture, and helps to improve the skin's elasticity and texture.

Shea Butter

Mimics the skin's natural oils, providing excellent miniaturization without clogging pores, and helps to regulate oil production.

Jojoba Oil

Soothes and cools the skin, and provides a refreshing sensation.

Cucumber Extract

Moisturizes and nourishes the skin, relieves dryness and itching, and has soothing properties.

Oatmeal Extract

Calms and soothes the skin, has anti-inflammatory properties, and helps promote healing.

Calendula Extract

Nourishes and softens the skin, improves complexion, and provides a natural glow.

Almond Oil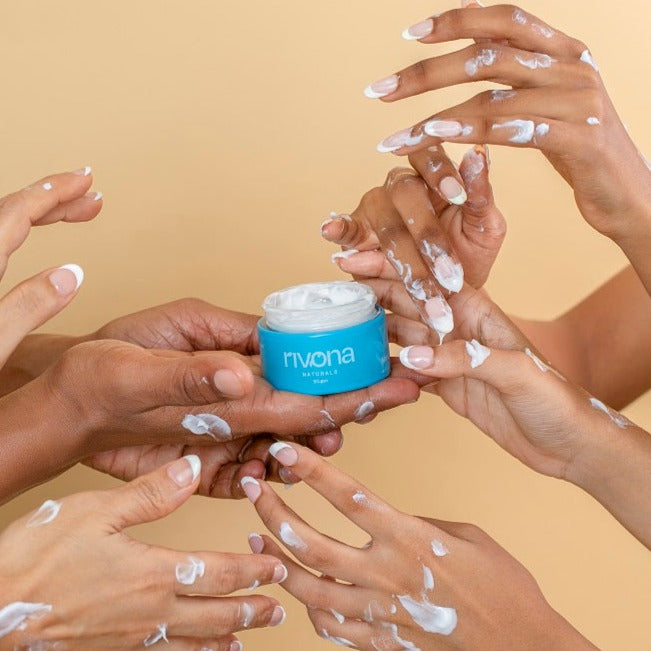 Who is it for?
Rivona Natural's HA Aqua Cream & Lotion Combo Is Ideal for Individuals Who Prefer Lightweight Hydration and Skin-Plumping Effects. Hyaluronic Acid (HA) Is A Key Ingredient in These Products, Known for Its Ability to Attract and Retain Moisture in The Skin. The Aqua Cream & Lotion Provide a Boost of Hydration, Leaving the Skin Plump, Refreshed, And Revitalized. They Are Particularly Suitable for Those with Combination or Oily Skin Who Want to Maintain a Balanced and Moisturized Complexion Without Heaviness.
Step 1

After cleansing your face, take a small amount of HA Aqua Cream and gently apply it to your face and neck.

Step 2

Massage the cream into your skin using upward circular motions until fully absorbed.

Step 3

For your body, take an adequate amount of HA Aqua Lotion and apply it to your skin, focusing on dry areas or areas that require extra hydration.

Step 4

Massage the lotion into your skin until it is fully absorbed.