CLEAN

TREAT

SPF

HYDRATE

EXFOLIATE
Regular price
Rs. 499.00
Sale price
Rs. 399.00
Unit price
per
Coming Soon
Rivona Naturals HA Aqua Body Lotion Offers Long-Lasting Moisture with the Power of Hyaluronic Acid. The Lightweight Formula Absorbs Quickly, Leaving Your Skin Feeling Refreshed And Non-Sticky.
Dermatologically Tested

Cruelty Free

Paraben Free

Mineral Oil Free

Phthalate Free

Vegan

pH Balanced

No Harmful Chemicals
Share
View full details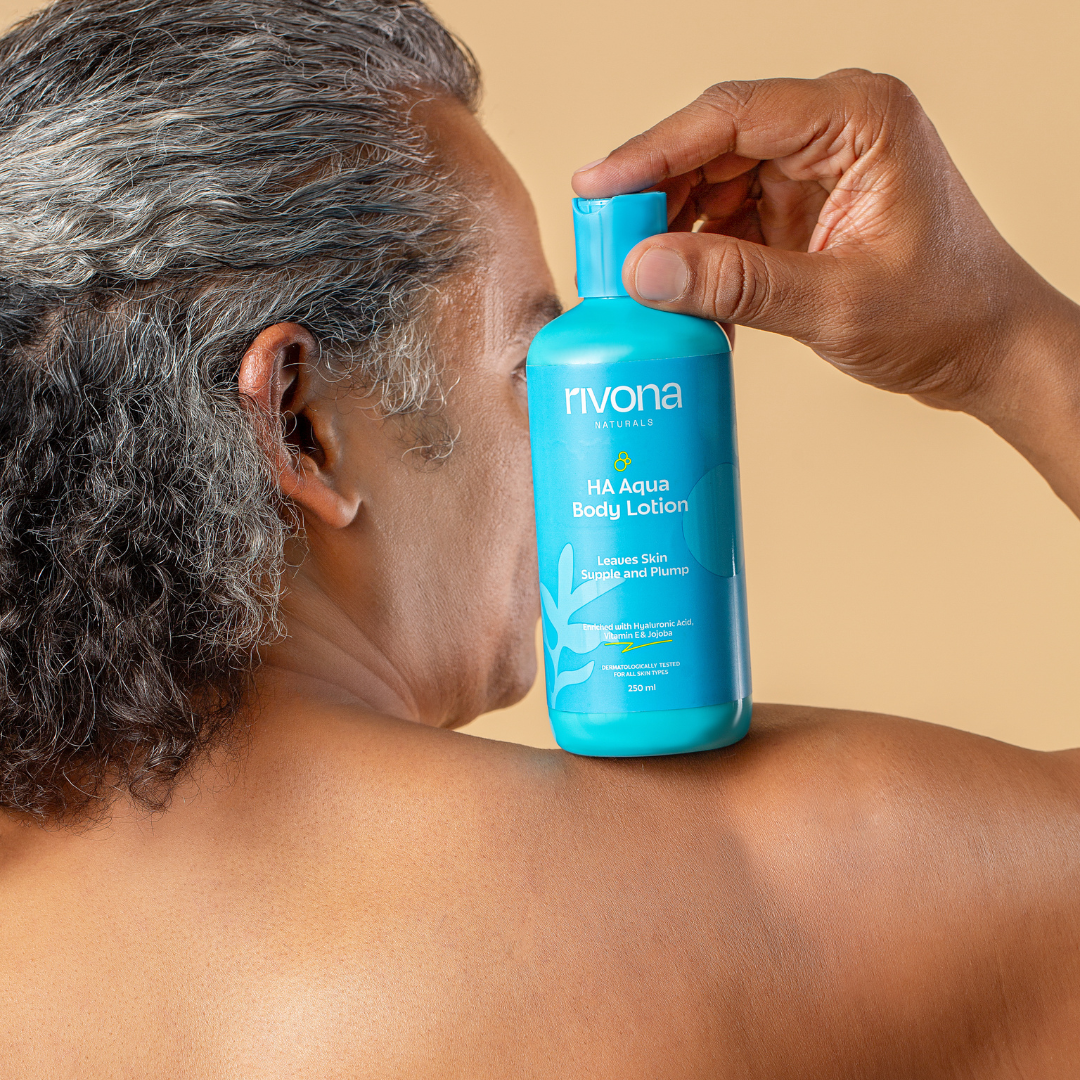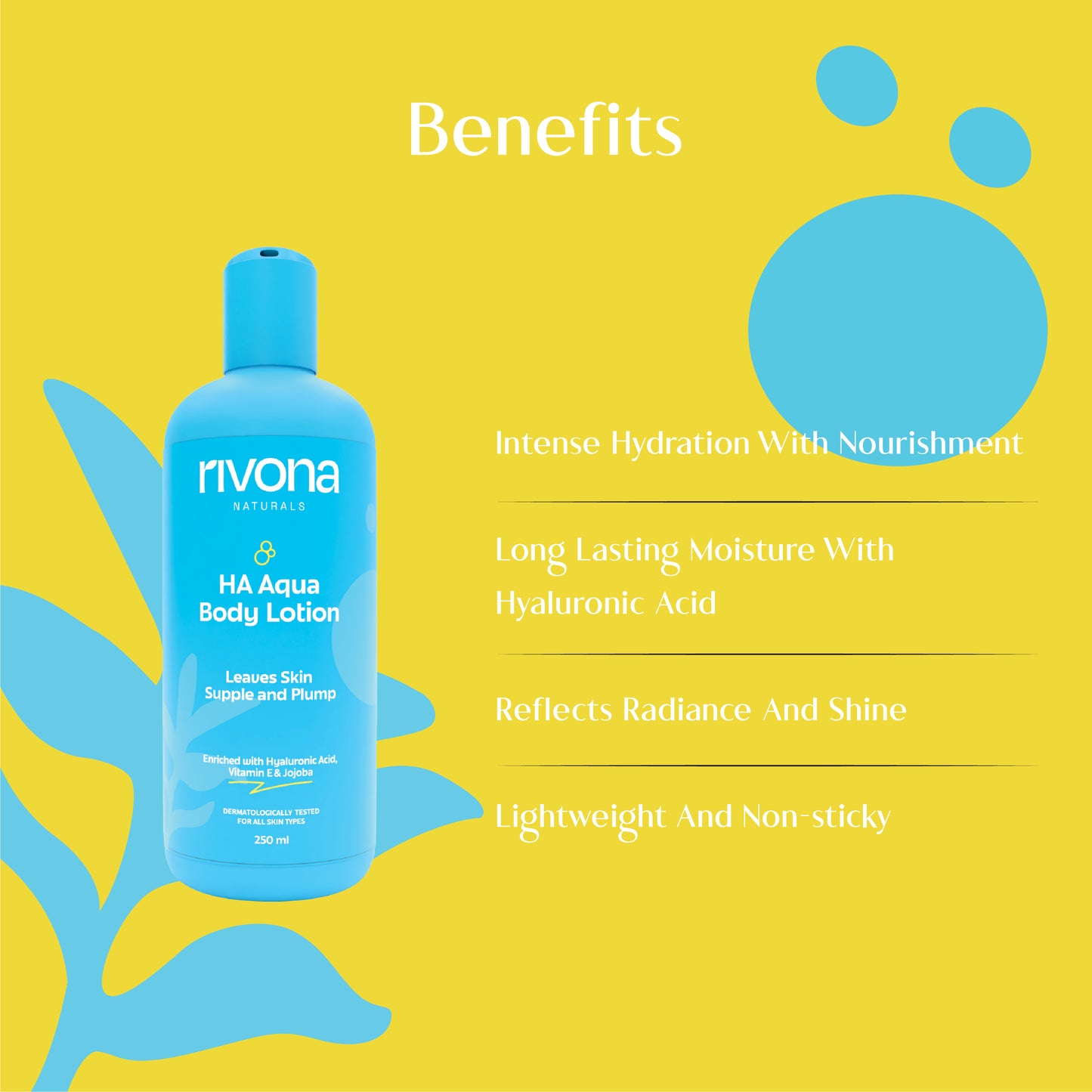 What is it made of?
Rivona's aqua body lotion is enriched with Hyaluronic Acid, known for its excellent hydrating properties. This gentle body lotion is made with high-quality ingredients that nourish and moisturize your skin.
Provides intense hydration by plumped and moisturized skin.

Hyaluronic Acid HM Sodium Hyaluronate

Soothes and cools the skin, and provides a refreshing sensation.

Cucumber Extract

Calms and soothes the skin, has anti-inflammatory properties, and helps promote healing.

Calendula Extract

 Moisturizes and nourishes the skin, relieves dryness and itching, and has soothing properties.

Oatmeal Extract

Nourishes and softens the skin, improves complexion, and provides a natural glow.

Almond Oil
How will it help your skin?
Deeply hydrates your skin.
Nourishes and moisturizes your skin.
Leaves your skin soft, smooth and supple.
Keeps your skin healthy and glowing.
Who is it for?
This gentle body lotion is perfect for anyone who wants to
keep their skin soft, smooth and healthy-looking.
It is ideal for people with dry, parched skin or those who want to maintain their skin's moisture balance.
Step 1

After showering or bathing, towel dry your body.

Step 2

Apply the Lotion wherever needed.

Step 3

Massage gently until fully absorbed.
Provides hydration and nourishment to the skin, leaving it soft and supple.
Surprising!
I was waiting to finish up the lotions i had at home before i bought Rivona. One sleepover, my friend had the lotion at her place and i decided to use it since i didn't bring over any of my products. I was surprised to see how soft my skin felt even after one full day. The retention on the product was so good! Better than the very expensive lotion i was using. I went and immediately bought the aqua lotion. Its my favorite now.
Really helps with dry skin
I've been trying a lot of moisturizers for dry skin, this is the one I'm going with. Keeps my skin hydrated and soft.