About Us
In a world that never slows down, finding time for yourself can seem like an impossible task. That's why we've dedicated ourselves to simplifying your self-care journey. With our range of thoughtfully curated products, we aim to streamline your self-care rituals, allowing you to effortlessly indulge in moments of tranquillity and rejuvenation.

Our commitment to simplicity extends to our ingredient selection process. We prioritize natural ingredients, harnessing the power of botanical extracts, essential oils, and plant-based derivatives to create potent and gentle formulations. You can trust that our products are free from harmful chemicals, artificial fragrances, and unnecessary additives.

Simplify your self-care journey with us.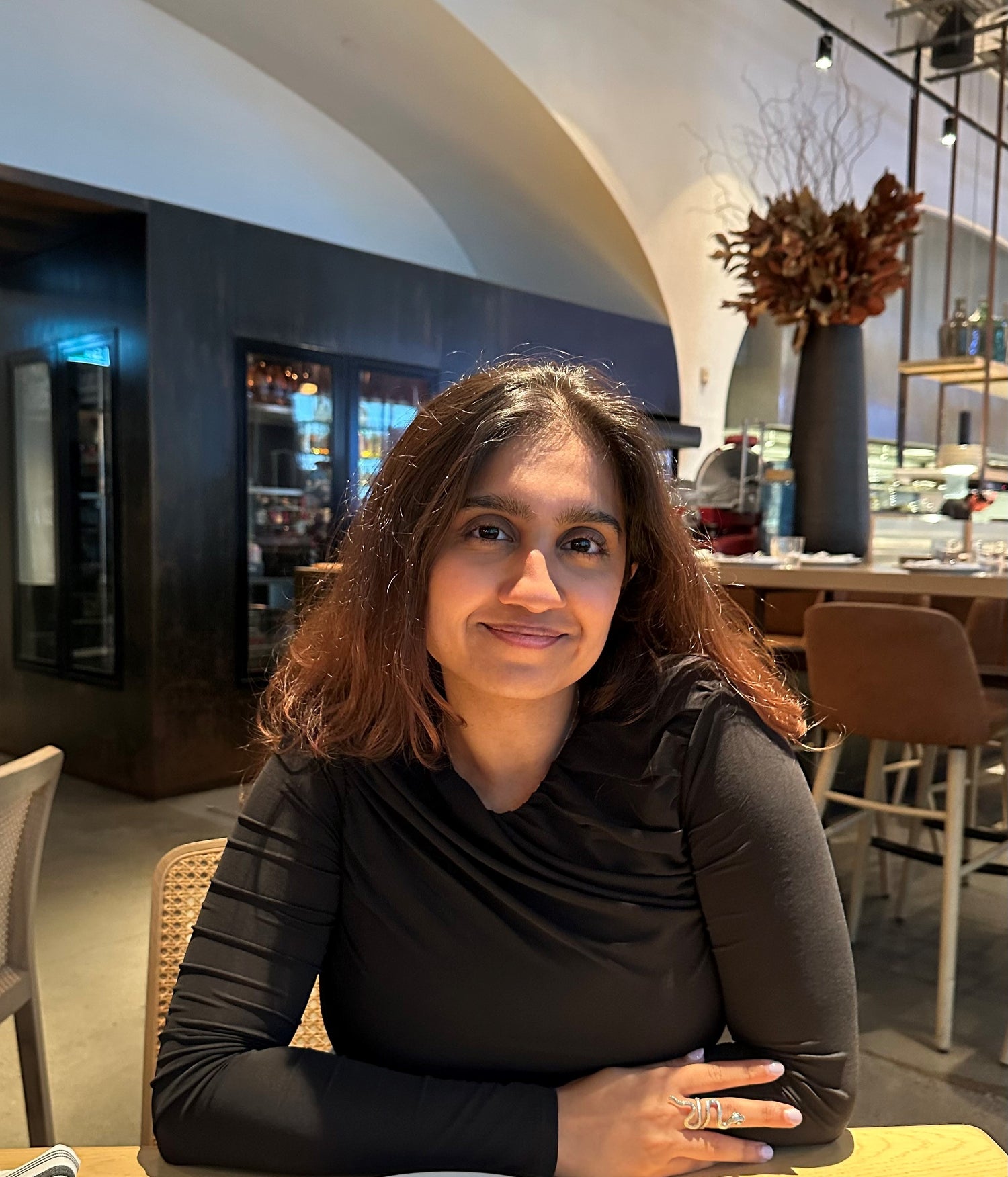 A Note From Our Founder
Hello and welcome to Rivona Naturals!

As someone who personally struggled with eczema and hyperpigmentation in my early 20s, I understand how daunting the search for effective skincare products can be. With so many options on the market self care can feel like a nightmare. Our goal at Rivona Naturals is to reduce the time and effort you spend thinking about self-care by providing you with exquisite natural ingredients in products that are sure to work. We guarantee that you won't need a 7-10 step skincare regimen to achieve the results you desire. Instead, we simply focus on enhancing your skin's ability to heal, protect, and glow.  We complement your healthy lifestyle by providing products that lock in all the goodness your body provides. Thank you for choosing Rivona Naturals. I'm super excited to be a part of your journey to healthier, more radiant skin.

- Inara Dhrolia, Co-Founder & CEO
Rivona Cares
At Rivona, we believe that true beauty lies in uplifting those in need and that you glow differently after giving selflessly. That's why we're proud to announce our collaboration with Ratna Nidhi, a 24-year-old Charitable Trust dedicated to empowering more than 250 women  from the less-fortunate areas of Mumbai.
Through this collaboration, we will be providing beauty kits that will enable these women to explore their talents and skills in the field of beauty and cosmetics. These kits contain essential skincare products, allowing these women to learn and practice various beauty techniques. As they learn the artistry of cosmetics, these extraordinary women are building pathways to financial independence, reclaiming their rightful place in society.
So, the next time you reach for a Rivona product, hold your head high and know that you have participated in a woman's journey towards self-empowerment and dignity.